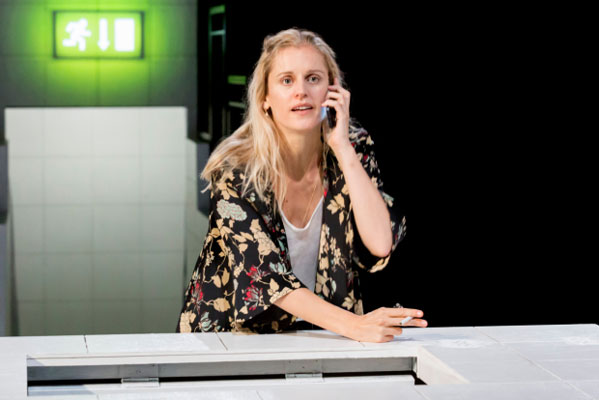 We've all been there; the acting work dries up and you're left with no choice but to become a 'resting actor,' which in reality means attending every audition that you possibly can in the hope that you might be granted just a small role in something, somewhere. For Irish stage actress Denise Gough, a year of rejections had taken their toll, leaving her broke and with no option but to take alternative jobs to make ends meet.
"I was thinking, I can't afford to go on living like this. In my mid-20s, I was, like, f– it, I'll do waitressing. But I found it too depressing. I was helping my sister out with her kids, but it was mortifying to be charging my sister to look after my own nephews and nieces because I was broke."
Close to quitting acting altogether, Gough then landed a role as a recovering addict in Duncan Macmillan's play, People, Places and Things, which premiered at the National's Dorfman Theatre in September 2015. The play is now set to make its West End transfer this spring.
Gough was the standout moment in what has been described as a 'strong play, full of terror and rage.' Starring, and never off the stage for the duration, Gough has captivated critics and audience members alike, and her outstanding performance has been rewarded with a top theatre award.
Recently, Gough was named Best Actress at the Critic's Circle Awards in London, a far cry from her days of babysitting and waitressing. Though Gough's rise to prominence has been slow and arduous (she's been acting for 14 years), it is a journey that has proven to be entirely worth all the blood, sweat, and tears. A reminder to all of us, perhaps, that we shouldn't give up on our dreams and should always keep striving to reach our goals.
Via The Guardian