Comic-Con 2012: The panel for the remake of Total Recall was a lively one but that has Colin Farrell and Bryan Cranston appearing in front of an audience of 6,500 is bound to be just that.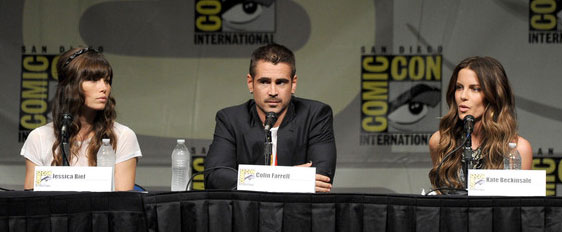 The film follows a factory worker named Doug Quaid (Farrell) who starts to suspect that he's a spy after visiting Rekall, a company that provides its clients with implanted fake memories of a life they would like to have led. when the visit goes all haywire, he goes on the run to find out what is real and what isn't.
Along with Farrell and Cranston, the panel featured Kate Beckinsale, Jessica Biel and Director Len Wiseman.
Check it out below!