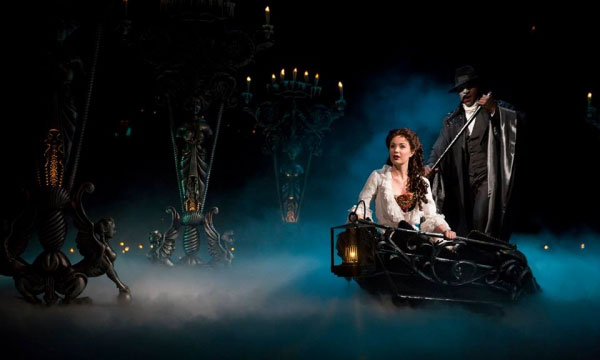 Are you a fan of The Phantom of the Opera? Are you an artist (or do you know one)? If so, you might be interested in an art contest to celebrate Broadway's longest-running musical.
Phantom is asking its fans to create original artwork that decorates the famous mask designed by Tony Award-winning designer Maria Björnson. Twenty-six winners will be chosen (to celebrate the twenty-six years that Phantom has run on Broadway) to recreate their designs on actual replicas of the Phantom mask. These masks will be displayed at The Phantom Art Gallery and Pop-Up Shop on the ground floor of the Parmount Hotel (235 46th Street), which will open in October. Five of the twenty-six masks will be selected by members of the cast and creative team as Grand Prize winners. The five winners will win vouchers for two tickets to the show on select dates and a photo of their mask with the cast members. After the contest and exhibition ends, all the masks will be auctioned off to benefit Broadway Cares/Equity Fights AIDS. In addition to exhibiting the masks, The Phantom Art Gallery and Pop-Up Shop will feature a gallery of costumes from the show and merchandise.
Entries must be submitted by Sunday, August 24, and online voting to select the twenty-six winners will be held until Sunday, August 31. For more information on the contest (and to download a template of the Phantom mask to illustrate), visit the show's Facebook page here!