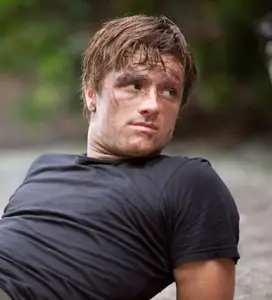 19-year-old Josh Hutcherson has been one of Hollywood's most accomplished young actors for almost 10 years. 
Josh will soon be seen in the sequel to "Journey to the Center of the Earth, Journey 2: Mysterious Island."  The film, which co-stars Michael Caine and Dwayne Johnson, focuses on Josh's character as he partners with his mother's boyfriend on a mission to find his grandfather, who is allegedly missing on a mythical island. 
Upcoming films also include an independent feature film "Detention," which made its debut at this year's South by Southwest Film Festival. Hutcherson also served as Executive Producer on this film. Additionally, Josh will be seen in "Red Dawn," a remake of the 1984 classic about a group of teenagers trying to save their town from foreign soldiers, and an omnibus film entitled "Seven Days in Havana," which includes 7 shorts directed by 7 different directors. Benicio Del Toro directed Josh's portion of the film in which he follows Hutcherson as he explores the culture of the island for the first time.
Josh was most recently seen in Lisa Cholodenko's Academy Award® nominated feature film "The Kids are All Right." The film, which costars Annette Bening and Julianne Moore as a couple negotiating the newfound presence of the sperm donor of their children, debuted at the Sundance Film Festival, where it was acquired by Focus Features in one of the festival's biggest deals and premiered to rave reviews.  The film went on to garner the feature film prize at the Berlin International Film Festival's Teddy Awards in addition to Screen Actors Guild, Independent Spirit Awards and Golden Globe® nominations.
Additional film credits include "The Vampire's Assistant," opposite John C. Reilly and Salma Hayek; "Carmel;" "Journey to the Center of the Earth 3-D," the first ever high definition 3-D live performance feature; "Bridge To Terabithia;" "Winged Creatures;" "Firehouse Dog;" "RV;" "Little Manhattan;" "Zathura;" "Kicking and Screaming;" "Howl's Moving Castle" and "The Polar Express."  Josh won Young Artist Awards for "Leading Young Actor" for his roles in "Zathura" and "Bridge to Terabithia."
Biography/Filmography courtesy of Lionsgate and The Hunger Games