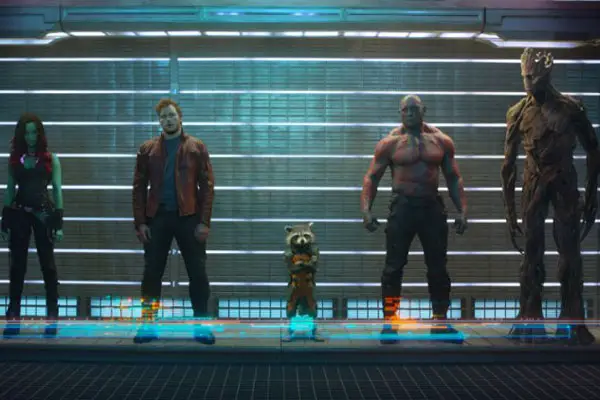 James Gunn, director of Marvel's Guardians of the Galaxy, understands that fans feel a certain affinity with the film. He gets that people enjoyed his movie, and he knows how exciting the prospect of a sequel is; especially since he's the one writing and directing it.
Gunn is, it must be said, one of those working in Hollywood who really takes the time out to interact with his fans. He works hard on Facebook and Twitter to reply to questions, give updates and respond in the nicest way possible to those begging for spoilers. However, there's one thing he really won't do: cast you in his next project, just because you asked.
It appears that the good-natured director has really been pushed to his limit by people asking if they can be an extra in Guardians of the Galaxy Vol. 2, prompting him to post the following on his Facebook page, explaining exactly what his role in the process is:
"I know so many of you want to audition for or be background aliens in Vol. 2. I know because I get hundreds of messages about this a day. So I'm answering you, now, all at once: That is not what a director does. I do not schedule auditions and I do not cast and find extras. There are people who do do that and, with a little bit of detective work, you can probably find out who. But it's not me. I only see background faces and audition tapes at the end of the line, after the extras casting director and casting director have sorted out all the best possible options, and I choose from there."
Clearly preempting the fact that he would be called out for having pulled in favors for family and friends before, he went on:
"Yes, I do sneak some of my friends and family members (and one pet) into cameos in my films. But I don't do this with people off the internet I've never met, no matter how many times they tweet at me, or send me FB of IG messages, or stand naked outside my house."
Gunn didn't end the message there though. He's a good guy, who has often said how much he values his fans and his interactions with them, so he took the time to explain exactly what he does want his page to be about.
"I want you all to achieve your dreams and to do awesome stuff in life. I want this page to be a page where we can discuss films and art and ambitions and careers and psychological well-being in the midst of all that. I can share what little I know about these things, and will answer questions as often as possible. But, as I've stated many times before, it's not a hiring forum, and never will be."
Wishing everyone a wonderful day, Gunn signed off by cheekily suggesting fans take their casting inquiries to Michael Rooker's Facebook page instead.
Source: James Gunn Facebook via Cinemablend