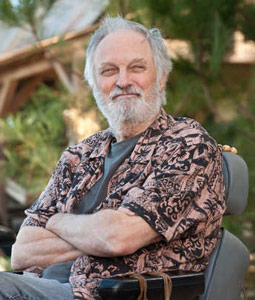 Alan Alda has earned international recognition as an actor, writer and director.  In addition to The Aviator, for which he was nominated for an Academy Award®, Alda's film credits include Crimes and Misdemeanors; Everyone Says I Love You; Flirting With Disaster, with Ben Stiller and Téa Leoni; Manhattan Murder Mystery; And the Band Played On; Same Time, Next Year; California Suite; The Seduction of Joe Tynan, which he wrote; and The Four Seasons, Sweet Liberty, A New Life and Betsy's Wedding, all of which he wrote and directed.  He recently appeared in the comedy Tower Heist, opposite Eddie Murphy and his Flirting With Disaster co-stars Ben Stiller and Téa Leoni.  He also wrote the stage play Radiance: The Passion of Marie Curie.
Alda has the distinction of being nominated for an Oscar®, a Tony and an Emmy, as well as publishing a best-selling book, all in the same year (2005).  His Emmy nomination was for his role on The West Wing, and his Tony nomination in the same year was for his role in the Broadway revival of David Mamet's Glengarry Glen Ross.  In addition to receiving an Academy Award® nomination for his appearance in Martin Scorsese's The Aviator that year, he was nominated for a BAFTA. 
Alda played Captain Benjamin Franklin Pierce on the classic television series M*A*S*H, and he wrote and directed many of its episodes.  His 33 Emmy Award nominations include those for his performances in 30 Rock (2009), The West Wing (2006, for which he won his sixth Emmy) and ER (1999).  He reprised his 30 Rock role in 2010.
In 1994, Alda was inducted into the Television Academy Hall of Fame.  He hosted PBS' award-winning series Scientific American Frontiers for 11 years, in which he interviewed leading scientists from around the world.  In January 2010, he hosted the PBS series The Human Spark, in which he interviewed dozens of scientists and searched for answers to the question "What is it that makes us human?"  
His other television performances include Truman Capote's The Glass House and Kill Me If You Can, for which he received an Emmy nomination for his portrayal of Caryl W. Chessman, an inmate who spent 12 years on death row. 
On Broadway, Alda appeared as the physicist Richard Feynman in the play QED.  He starred in the first American production of the international hit play Art.  In addition to his nomination for Glengarry, he was nominated for a Tony Award for his performances in Neil Simon's Jake's Women and the musical The Apple Tree.  His other appearances on Broadway include The Owl and the Pussycat, Purlie Victorious and Fair Game for Lovers, for which he received a Theatre World Award.                                   
Alda was presented with the National Science Board's Public Service Award in 2006 for his efforts in helping to broaden the public's understanding of science.  Since 2008, he has worked with physicist Brian Greene in presenting the annual World Science Festival in New York City, which was attended by 183,000 people last year.            
His first memoir, "Never Have Your Dog Stuffed: And Other Things I've Learned," became a New York Times best seller, as did his second, "Things I Overheard While Talking to Myself."
Filmography courtesy of Universal Pictures and Relativity Media. Wanderlust opens March 24th, 2012.