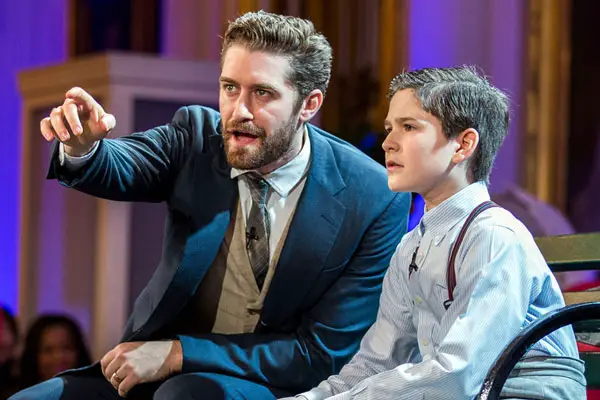 Matthew Morrison is best known for his role on Glee, where he played teacher Will Schuester for six seasons. Prior to that, the musical star had worked on Broadway, but Glee opened a lot more doors for him and, once the show drew to a close, he landed the starring role of J.M. Barrie in Finding Neverland on Broadway. While he is undoubtedly talented, Morrison, like most of us, still took acting lessons to perfect his craft, and it seems as though they've now come back to haunt him.
Morrison has recently filed a lawsuit against his former acting coach, Peter Mattaliano, since the latter is demanding the star pay him $182,000, based on an 'oral agreement' between the pair, dating back to 2011. At that time, Morrison was one of the principal cast members on Glee, and Mattaliano claims the pair had an agreement in place that Morrison would pay 2.5% of his salary to Mattaliano from any acting work. Morrison also had a recurring role in the final season of The Good Wife and co-starred with Anna Kendrick, Chace Crawford, and Cameron Diaz, in the movie What to Expect When You're Expecting. 
On his personal website, Mattaliano lists himself as having been Morrison's personal acting coach for over ten years, which Morrison doesn't deny, but he does say that Mattaliano used his name and photo on his website without permission. Morrison says he never agreed to any type of monetary agreement such as Mattaliano is claiming, and is now taking him to court over it.
It's maybe a lesson to us all, to be careful of what we say (jokingly or otherwise) because you never know who  you can trust in this business. There again, a certain degree of trust is needed between an actor and their coach in order to work successfully together, and it's surely worth noting that cases such as these are an exception. For someone like Morrison, $182,000 isn't all that much money, but the principal of the matter must be driving him to continue with the case.
There is no word yet on when, or if, this case will make it to court, and both parties have declined to comment any further.
Source: Daily News