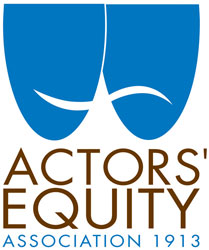 Actress Stefanie O'Connell, who is behind The Broke and the Beautiful, a website that is devoted to how to live on an actor's salary, recently wrote an article delving on what it's like to earn a living as an actor for Business Insider… or to be more accurate, what it's like to not earn a living as an actor and how to survive.
O'Connell points out an unfortunate, but unsurprising fact from the Actors' Equity Association: "of the 49,000 members… around 17,000 are estimated to work in any one year. Of the members do work, the media income from work in theatre is approximately $7,500 a year!" That works out to just $144 a week — certainly not enough to live on without a day job. Even "big jobs" don't pay much — O'Connell mentions that she did a major tour of Cinderella and she made $450 per week, and a production she did at the 5000 seat Theater at Madison Square Garden paid $527 per week… and even those "big jobs" tend to last only a few weeks.
She also points out that the rate of success in the industry is disheartening. She reveals, "Of the 60 people in my freshman class of '04 at the Tisch School of the Arts — one became crazy famous (Lady Gaga), two or three have been on Broadway, and another two or three of us are still working in the business — the rest are out, and for good reason." By "out", O'Connell means out of show business completely.
With all that gloom and doom, one might expect that O'Connell would recommend against people pursuing careers in the arts. Actually, it's the opposite: she just recommends that actors remain cognizant of their expenses versus how much they bring in. It's great advice, but hopefully something most actors already know! Of course, O'Connell notes that the danger of not sticking to a strict budget is that "financial strain can often turn that love into resentment and depression."
It's worth noting that O'Connell's article focuses entirely on theater acting and doesn't mention other avenues of revenue that actors can explore — including TV, commercial and film roles and other jobs that are acting-related but are not strictly acting. Naturally, getting those gigs also involves many hurdles on their own, but they are still ways an actor can earn a living outside of that median $7500 per year a theatrical actor makes.