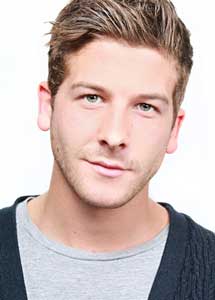 A stabbing occurred in South London on April 3 at a Jessie J. concert.  Medical attention was given by a fellow concert-goer who said he used techniques he had learned acting in "a couple of medical roles." 
The actor, Kenny Solomons, said he saw a man with blood gushing from his neck after being slashed with a bottle, and he stepped in to help.
The story, reported by London Evening Standard, indicated that the stabbing took place after Jessie J. performed a set for a BlackBerry sponsored event at Southwark's Pulse nightclub. 
Solomons said, "I didn't see what happened, the first I knew about it was it all went quiet and I realized people had gathered round something and I could see a man with blood pouring out of his throat.  There was an immense amount of blood.  It was like nothing I'd ever seen before, it didn't seem real.  Everyone reacted really quickly and helped out.  The bar staff were great, the events coordinator for BlackBerry who was there kept everyone away, everyone did really well."
Solomon, 25, said, "The paramedics only took about five minutes to come and they told me to keep my hand on the man's throat until they got him in the ambulance.  All I did was common sense, it was just an instinct, it was just what I had seen on television and as an actor I have had a couple of medical roles and that helped."
The victim, 35, was still listed in critical condition, and the alleged attacker was seized by security guards.