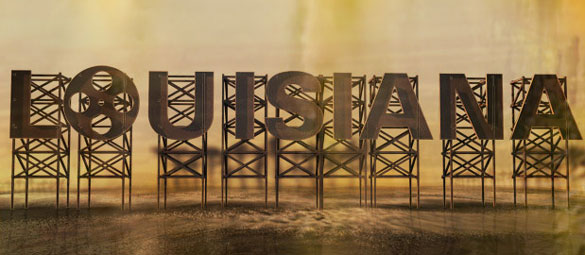 Los Angeles talks a lot about runaway production and the latest statistics show that the issue is a serious one. Film L.A. released statistics that in 2013 Louisiana became the top state for filming.
With 108 major-studio movies released in 2013, 18 were primarily shot in the Southern state. Some of the top titles included 12 Years a Slave, Dallas Buyers Club, G.I. Joe: Retaliation and The Butler.
California and Canada followed in second place with 15 films each while the U.K. came in with 12 films and Georgia with nine films to round out the top five. This marked shift should be a wake up call to California that other state's tax incentives are hurting a major industry in Los Angeles.
Louisiana began its filmmaking tax credit in 2002 and the state has seen significant growth in the industry as a result. Many other states were inspired to copy their incentives after seeing the impact it had on its economy.
The report noted, "Louisiana's emergence as a film production center happened quickly. After just 10 years of investment in the film industry, the Pelican State surged ahead of California, the nation's one-time film production capital. Louisiana, which some have taken to calling 'Hollywood South,' is now outpacing the real Hollywood by a key measure of film production volume."
Back in California, Los Angeles Mayor Eric Garcetti is encouraging the legislature to pass a bill that allows for uncapped tax incentives similar to Louisiana's profitable program.
In the report, Garcetti noted, "The film and entertainment industries are absolutely essential to California's middle class, and this underscores the importance of our work to level the playing field against the other states and countries who are luring our jobs away. These jobs not only support California families, they generate revenues that pay for schools, infrastructure, and other state services."
California will have a lot of catching up to do in the next few years since Louisiana already has Jurassic World, The Fantastic Four and Terminator Genesis slated to shoot in 2014.
For producer Harvey Weinstein, it all comes down to the numbers. He told the crowd at the UCLA Entertainment Symposium, "There's no reason for us not to shoot here (in California), except when you do the numbers here and when you do the numbers in New Orleans, it is much more attractive financially."
Get moving, California, Harvey knows what he's talking about.
Via The Times-Picayune