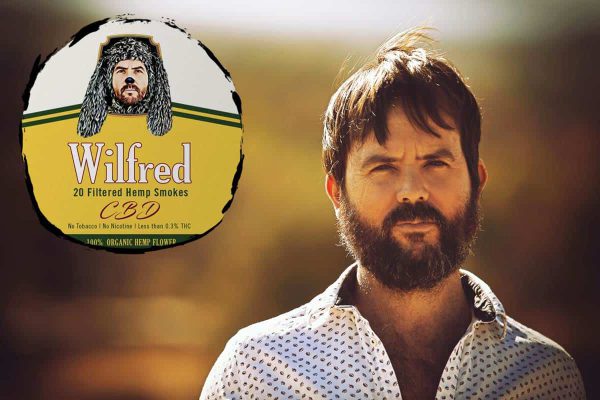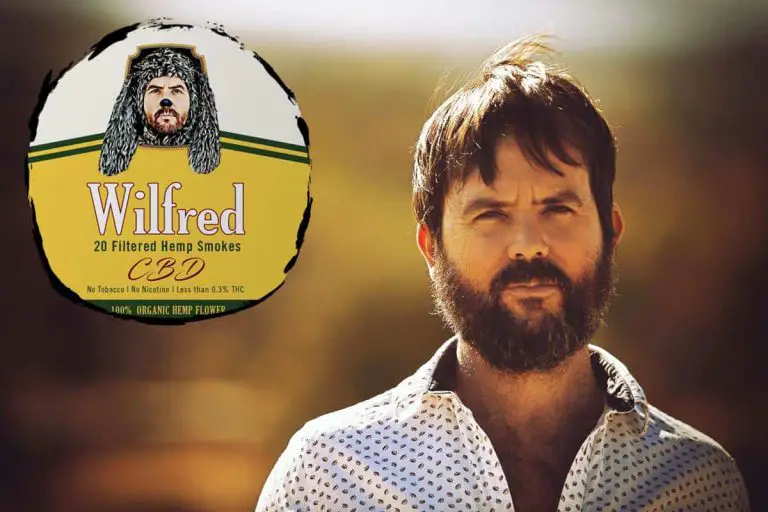 "Before Wilfred, I did 10 years of children's theatre. I'd get paid 30$ a show, 3 shows a day." – Jason Gann
Jason Gann was the creator and lead of FX's hit show, Wilfred, starring alongside Elijah Wood, Fiona Gubelmann and a slew of fantastic guest stars like Rashida Jones, Keegan-Michael Key and Robin Williams.
But, all good things must come to an end and after 49 episodes, Wilfred ended it's run. Gann soon became a sought after screenwriter, writing scripts for networks and studios but like so many things in Hollywood, most never went anywhere. So, with frustration setting in, he made a huge career decision: he started his own CBD business, Wilfred CBD & Hemp.
I got a chance to catch up with him to talk about his new company, what led to his decision to walk away from a successful career and if he misses anything about acting.
I haven't talked with you since the show ended. What did you think of the ending? 
Jason Gann: There were a few things I would have liked to have done differently in that final season, but I'm very proud of it. I loved it.
Yeah, I did too. So, when the show ended, what happened after that? 
Jason Gann: Well, my then manager told me that Wilfred would open up doors in Hollywood, and it did. I was able to sell pilot scripts and pitches to studios, but nothing got made. It was sort of a very frustrating time. So, I sold my apartment and bankrolled my company, Wilfred Cannabis & CBD Hemp.
So, you just went all in? 
Jason Gann: There were a couple of players in the game and I almost went into business with them, but they just wanted too much of it and I was like, "Man, I can't do these kind of contracts anymore. I don't know how many chances I'm going to get." After the show, I got paid to write scripts. And when they didn't get made, my value went down, and I was getting paid less and less per script. And L.A. is expensive, as you know. And I had a bunch of other stuff going on in Australia that took up all my money, so I just decided to fully go into it. I dove into it.
This is a whole new industry. I'd imagine you've got to learn tons of new things, new skill sets. 
Jason Gann:  I have, yeah. I do all the marketing. I designed the packaging, and I shot the commercial. I acquired a manufacturing license in California. I researched what the best salesmen do, and I got Wilfred cannabis t-shirts and went from dispensary to dispensary, selling my brand. I just had to learn these things for myself and I'm quite knowledgeable about it now. Honestly, I feel like I'm better at this than what I was doing.
I wanted to be a showrunner. I was an executive producer of Wilfred, but I never had the opportunity to be a showrunner and I was unable to get that opportunity. But now as the CEO of this company, I don't have a boss to answer to. I'm the boss now, you know what I mean? And a lot of pressure comes with that. Heavy is the head that wears the crown, right? I've made a lot of mistakes and we've had to pivot many times. And we're in the middle of dealing with some major challenges, especially with COVID.
But that's basically what I've done and now my focus is on expansion. We're entering the CBD world and we want to get into the pet CBD market as well. The only thing holding us back has been financing really.
Wilfred as a brand, did you own that likeness? How are you able to use him?
Jason Gann:  I had to get the rights from FX. I'm part owner of the original character and concept, but I still had to get the rights to use it in the cannabis enhanced space.
And I just don't think anyone can compete with the brand in the cannabis space. I want to be the Colonel Sanders of Cannabis. We don't have any of the money that the big companies have, but the love people have for the character, especially in the cannabis space is something. I'm constantly humbled by the impression that Wilfred has had on many people's lives.
Do you miss anything about acting? Do you think you'll ever get back to it?
Jason Gann: Yeah, I miss it. But one door closes and another one opens. Obviously, I had something else to do and I honestly believe it's this.
I mean, before Wilfred, I did 10 years of children's theatre. I'd get paid 30$ a show, 3 shows a day. And I'd perform different characters and to think that I've come from there and then went to America…  and now here I am and I own a cannabis company? It's beyond anything I even thought was beyond possible.