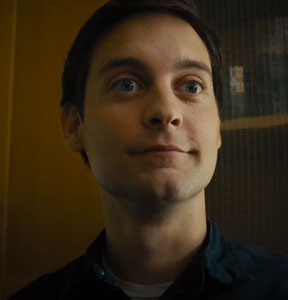 Tobey Maguire has finally found a role in The Details that he hopes will present him as an adult actor.
"I did have a 10-year period where a lot of my time was taken up doing the Spider-Man movies and I was heavily identifiable as that character," Maguire told Yahoo! News.  "Because Peter Parker is such a young and iconic figure, I think there is a heavy identification with me as a more youthful kind of guy."
The actor, best known for his roles in The Cider House Rules and Pleasantville, is actually 37-years-old.  "It's great that I'm of an age where I feel like there are more interesting roles and opportunities," he said.
In The Details, Maguire plays a father and husband who has an affair that ends up leading to a series of tragedies.  "I do enjoy films where the screws come down on a character," he said.  "I can understand how this guy got to a point where he made a bad decision and then in trying to retrieve that, it all unravels."
The Details will be released on VOD and through iTunes on Friday, and then hits theaters November 2.