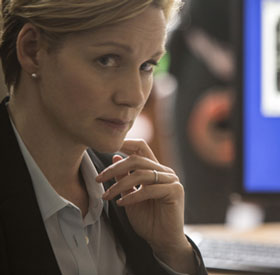 Laura Linney is currently in theaters in The Fifth Estate about WikiLeaks founder Julian Assange and his rise to power as a free-speech activist. The story raises many complicated issues about information and how it should be distributed even when it affects global security.
The Big C actress talked to Moviefone about her role in the Bill Condon-directed film and why she initially took on the project.
"Bill called and asked if I would do it and I said yes. He said, 'Well, read it first.' I said, 'I don't need to.' Because I'll work with Bill Condon on anything he wants me to do. Really, that's the entire reason I did the movie, was just to be around Bill. And the fact that it was about this very complicated issue is always fun to play and jump into a little bit," she said.
Even though the film stars Daniel Brühl and Benedict Cumberbatch, she never worked with them during the shoot.
Linney explained, "We filmed for five days. It was a very short, short shoot. Anthony Mackie and Stanley Tucci and I came in after Daniel [Bruhl] and Benedict [Cumberbatch] had already wrapped, so we were the addendum to the movie. We did our own little independent film at the end of the movie. It was really about, 'How do I help Bill tell this story?'"
While she would have loved to have worked with the two talented actors, she understood why Condon arranged the shooting days so their paths wouldn't cross.
"In some ways it made it simple for us because we had no exposure to what had been filmed with Daniel or Benedict. Or how wonderfully complicated visually the movie is. You know, we just had no clue of that," shared the 49-year-old actress.
Her role also didn't require the level of research like that of the two main stars. Linney described why she did minimal research.
"I've made a lot of movies that deal with the government in the past, so I certainly had that wealth of information. And I knew what I knew about WikiLeaks — you know, what you can get on the Internet as a layman like myself. So I'd certainly read all of that," she said. "I shouldn't say I did nothing; that's not true. I didn't approach it from a character-driven standpoint; I really approached it from a storytelling standpoint and what Bill needed for the movie."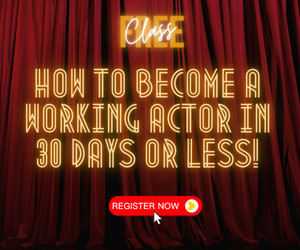 The Fifth Estate is currently in theaters nationwide.