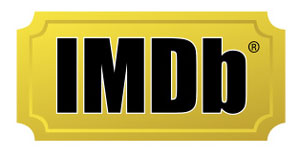 We've been following the IMDb age discrimination for months:  Amazon.com, the parent company of IMDb, is embroiled in a lawsuit filed by an actress over IMDb not only listing her birth date on its website but refusing to remove it. 
The anonymous actress has claimed that because of rampant age discrimination in Hollywood that revealing her true age significantly damages her chances of landing roles, as would revealing her true name.  Both the SAG and AFTRA have issued support for the lawsuit.
IMDb has since argued that it is next to impossible to properly prepare for a case with an anonymous plaintiff — although the website has claimed the staff believes they know the true identity of the woman, believing that it is an actress who repeatedly asked them to put a false birthday on the website.  The judge presiding over the case, Marsha Pechman, agrees, writing "the injury she fears is not severe enough to justify permitting her to proceed anonymously" in her decision, according to The Hollywood Reporter.  What more, Pechman will dismiss the case if the plaintiff does not refile the case using her own name within two weeks of her December 23 decision. 
Though some have been decrying the judge's decision it's not unexpected — it is very rare for a lawsuit with an anonymous plaintiff to go forward for the exact reasons IMDb provided — it puts the defendant at a significant disadvantage.  Whether or not Ms. Doe will reveal herself or drop the lawsuit will be the next move — what do you think she should do, readers?