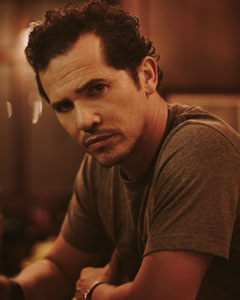 We've all heard stories of how an actor went out of his or her way with a characterization in order to land a role that he or she really wanted.  Most of the time it requires dedication and courage. Sometimes it involves props.  Sometimes it even requires spending $15,000 on a fat suit.
Wait, what?
Colombian-born actor John Leguizamo has long wanted to star in a biopic about Colombian drug lord Pablo Escobar, and it seemed like he wouldn't get a chance even though Brad Furman, who is directing a biopic of Escobar titled King of Cocaine, thought Leguizamo was perfect for the part.  Relativity, which is producing the film, didn't think Leguizamo had enough international appeal.  Even after the studio's choice Oscar Issac dropped out of the film, Furman was told that Leguizamo would not be considered.
However, Deadline has the awesome story of how Leguizamo was finally given the chance he dreamed about.  Leguizamo spent $15,000 of his own money on a fat suit and prosthetic makeup to make himself a virtual double of Escobar and filmed a screen test with Furman.  Though the film's producer/financier Scott Steindorff still said no, Relativity executives were so impressed that they agreed to cast Leguizamo in the lead role.
I know what you're thinking.  You probably  let someone talk you out of buying your own $15,000 fat suit a few years back!  Well, who looks stupid now?