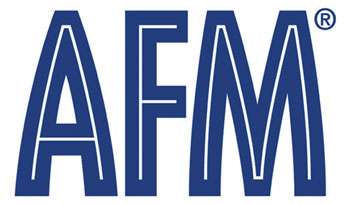 The American Film Market is a major yearly film industry event in California in which hundreds of filmmakers and producers meet with distributors in order to try to sell their films.  While many indie filmmakers have great success stories coming out of the event over the years, according to The Hollywood Reporter one factor has become increasingly important despite the influx of new distributors and alternate distribution models: bankable stars.
While that shouldn't be a surprise since stars have played major roles in the marketing of films since the beginning of the film industry, it has become even more of an issue in recent years now that international distribution has become even more important to major studios.  As a result, distributors are concerned about acquiring the rights to any films that don't feature stars that would appeal to worldwide audiences.
For example, Lotus Entertainment and Worldview Entertainment have been trying to find distribution for the Nancy Meyers comedy The Intern, which has not been shot yet. Though Reese Witherspoon is tentatively attached to star, foreign distributors are not as interested if Witherspoon isn't a lock.  This is why Foresight Unlimited made sure to complete its deal with Spike Lee to direct Justin Timberlake in the Neil Bogart biopic Spinning Gold so it would have another "name" attached to the project.
It's a problem that distributors realize the industry created itself.  "In a way, we're reaping what we've sown.  There's a handful of actors and actresses that we've made valuable. We're all making the same offers to the same actors," according to Lisa Wilson, co-founder of The Solution Group.
Marsha Metz, Senior Executive Vice President of Business & Legal Affairs at Constantin Film, echoed Wilson's statements in her remarks at the film financing forum.  She said, "Who is in the cast is everything, especially for international.  We would love to go with that great unknown actor, but when we go to our sales agent, they tell us, 'No one knows who this guy is, we can't sell him.' So we have to pick someone from their cast list."
However, Wilson also says it's unfair to say that distributors only rely on established stars.  She says, "Look at what happened with Bradley Cooper, Michael Fassbender, Jennifer Lawrence or Carey Mulligan, they came out of nowhere and now you can package them. We just need a lot more names like them."
Of course, it's important to note that most of those new stars didn't exactly come "out of nowhere," they starred in smaller roles in big films or as leads in indie films… the latter which often have none of those "bankable" stars.  So it appears that a gamble is what creates those stars in the first place, but a gamble is exactly what those distributors aren't willing to take.  I know it's not my money, but anyone else see an issue here?