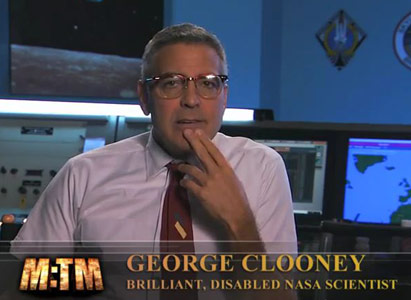 If you saw (and liked) Jimmy Kimmel's Movie: The Movie on Oscar night, then you're going to like this as well.
Actually, you'll probably like it even more.
Here is the Making the Movie: The Making of  Movie: The Movie featuring backstage 'interviews' with some of the cast.
George Clooney, Tom Hanks, Don Cheadle and Bryan Cranston talk about their craft and why they chose to participate in the star studded 'film'.
I'll give you a sampling from Bryan Cranston: "Anytime someone calls and says, "Do you wanna work with wieners,:  I'm in. Because I'm a big fan of the wiener."