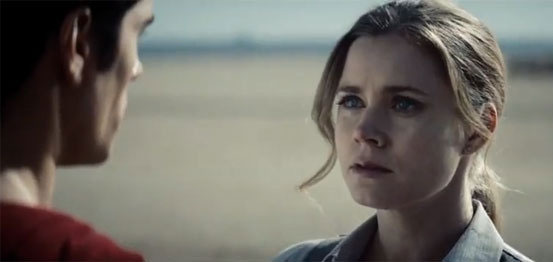 Amy Adams is the first to admit that she's pretty lucky.  This past Academy Awards saw her fourth Oscar nomination (for The Master.)
"It feels good.  I always say it beats the alternative: you know, not working, no one caring what you're doing," she said in an interview with Vanity Fair.  "I went through plenty of that period as well and I'm sure there will be another period of that in my future, as it happens to most actors at some point."
But for now, Adams seems to be on a successful streak.  With her last part in The Master, Adams worked with Philip Seymour Hoffman for the third time (after Charlie Wilson's War and Doubt.)  "There are certain actors you work with and something happens when you're working them.  I've worked with great actors where this hasn't happened, and I've worked with great actors where this has," she admitted.  "I think it's just the chemistry between two people where the work becomes very intimate.  I can't speak for Phil's experience with me, but this is how I felt with him.  And I felt it first on Doubt when we were doing a scene and it just felt real; it felt like it was actually happening.  You almost stop acting, and it's like you're living this moment with another actor.  It's a very strange thing.  And it doesn't happen all the time, so to have that experience with an actor and then get to work with them again—it was so easy to create an intimacy or a history with Philip, having worked with him before.  It's a beautiful thing when you're able to surrender in that way with another actor."
Next up, Adams is appearing in another high-profile role as Lois Lane in Man of Steel, just another sign that Adams trajectory is still on the way up.
"I have been very lucky, and I really love acting," she said.  "The other stuff I've had to learn to not be terrified with.  Because I didn't have this 'I'm going to be this huge movie star and hang out with all these people' mindset.  It's just not in my brain that it's real even, sometimes.  That might sound inauthentic to people, but it's my truth.  When I was a kid, I practiced doing commercials because there was this girl in my class that did commercials and I was really jealous of her.  There was no Oscar-acceptance speech; I didn't know what the Oscars were.  It was like, 'Captain Crunch is amazing!'"
The Master is now available to rent, and Man of Steel hits theaters June 14.