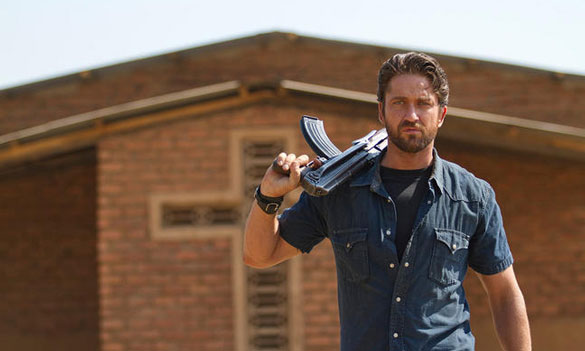 Starring Gerard Butler, Michelle Monaghan and Michael Shannon and directed by Marc Forster, Machine Gun Preacher is about a former drug-dealing criminal who unexpectedly finds his calling as the savior of hundreds of kidnapped and orphaned children.
I haven't heard a lot about this movie yet but anything with Michael Shannon, I'm eager to see.
It opens on September 23rd.
Sam Childers (Gerard Butler) receives words of encouragement from his wife Lynn (Michelle Monaghan)
Sam (Gerard Butler) wants to save the children
Sam (Gerard Butler) meets Donnie (Michael Shannon)
Sam (Gerard Butler) doesn't want to calm down
Sam (Gerard Butler) gives the children a school
Sam (Gerard Butler) talks to his daughter