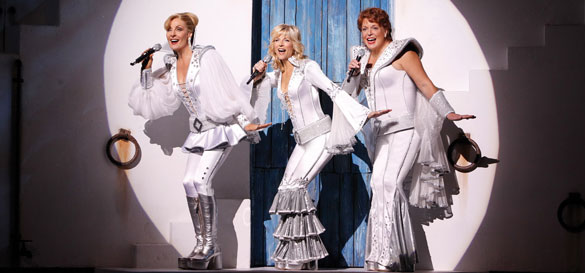 Though statistics show that over two-thirds of people in Broadway audiences are female and plenty of famous actresses continue to grace Broadway stages, backstage the numbers are quite different.
According to The Wrap, only 14 percent of the productions on Broadway during the 2012-2013 season were directed by women. Perhaps even more eye-opening is that of the 28 plays that opened during the same season only three were written by women and only one musical — Kinky Boots — had a score written by a woman. That woman happens to be quite famous herself, pop star Cyndi Lauper, suggesting that female newcomers have an even more difficult road to becoming Broadway composers. The Wrap compiled its statistics through research on the Internet Broadway Database.
One organization hoping to turn the tide is Works by Women, founded by theater director Ludovica Villar-Hauser. She says, "Our goal is 50/50 by 2020 – the hundred year anniversary of American suffrage."
One of the issues that the organization will have to hurdle is that most plays and musicals that are repeatedly revived or enjoy lengthy runs on Broadway are written by men — William Shakespeare, Arthur Miller, Tennessee Williams, August Wilson, Stephen Sondheim, Stephen Schwartz, Andrew Lloyd Webber, and so on. Obviously there are some exceptions — The Lion King was directed by Julie Taymor and isn't going anywhere anytime soon, the often-revived A Raisin in the Sun was written by Lorraine Hansberry, and the music for Once was co-written by Markéta Irglová, just to name two examples off the top of my head — but when it comes to most perennial favorites the writes are mainly men.
Turning that tide might be difficult, but something that the primarily female Broadway audience would likely support enthusiastically.