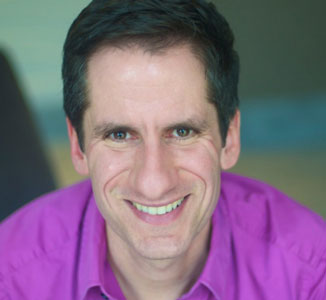 Seth Rudetsky is an American actor, television writer, musician, and radio host, among other many other things. His amazing breadth of work includes comedy writing on The Rosie O'Donnell Show, his own successful radio show, and the creation of opening numbers for the 1998 and 2000 Tony awards. Rudetsky also has a popular YouTube channel that boasts nearly 1.5 million views.
As the Herald-Tribune reports, Rudetsky recently gave some local Sarasota, Florida talent very helpful and honest advice in regards to auditioning as a singer in musical theater.
Contrary to the opinions of many pursuing a career in performance, he emphasized the need to be yourself at all times when auditioning. "Just be normal … [b]e in the moment, spontaneous and amuse yourself as you sing. If you give more of a sense of your individual personality, that will upgrade you from an ensemble to the lead." Rudetsky's poignant advice highlighted the need for organic, truthful performances, especially at the audition level – where an actor or singer can truly make or break their chances of being chosen for a show. His advice also focused on what can distinguish an ensemble performer from a lead performer: personality.
He also went on to explain that telling a complete story is important, even in a musical audition. "Even in 16 bars, you've got to have a beginning, a middle, and an end."
As Rudetsky analyzed the audition technique of several Sarasota performers, he gave fresh perspective that should be implemented by any singer.  He explained the need for motivation while singing, even in drawn out moments: "[i]f you have to hold a long note, have at least three images you're thinking of as you're holding it."
His unique perspective on auditioning for musical theater was punctuated with one of his final pieces of advice: "[t]here are thousands and thousands of songs. Never sing a song just because it's popular."