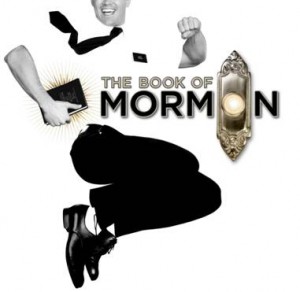 Hasa Diga Eebowai!
NPR is hosting the very first listen of the smash Broadway hit, The Book of Mormon. I'm listening to it now and it's as good as I remember when I saw the show a couple of weeks ago.
It's completely dirty so if you're at work, I'd recommend headphones but yes, this is a must listen! They're all great but my favorites are Hasa Diga Eebowai and Joseph Smith American Moses.
1 Hello!
2 Two By Two
3 You and Me (But Mostly Me)
4 Hasa Diga Eebowai
5 Turn It Off
6 I Am Here for You
7 All-American Prophet
8 Sal Tlay Ka Siti
9 Man Up
10 Making Things Up Again
11 Spooky Mormon Hell Dream
12 I Believe
13 Baptize Me
14 I Am Africa
15 Joseph Smith American Moses
16 Tomorrow Is a Latter Day
Check it out here!
The actual recording will be released digitally on Tuesday, May 17 and physically on Tuesday, June 7.