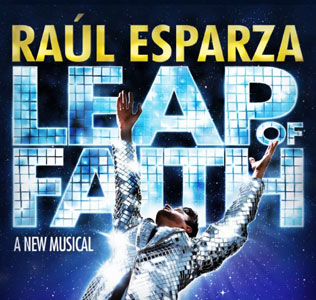 Even though it was just nominated for Best Musical for the 2012 Tony Awards, the Producers of Leap of Faith announced today that the show will close at Broadway's St. James Theatre this Sunday May 13 after the matinee performance. 
In a statement, they said "Although we love our show and very much appreciate both our many award nominations and the joy of our audiences, we have not been able to achieve a sustainable level of ticket sales to continue.  We thank all those who worked so hard over so many years to bring Leap of Faith to Broadway."
Starring Raúl Esparza, the musical opened on Thursday April 26 and will have played 24 previews and 20 regular performances.