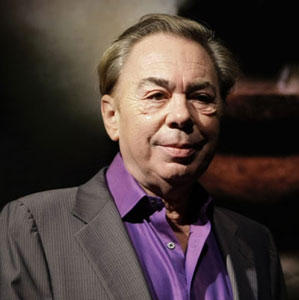 With the Summer Olympics going on in London in 2012, one would expect that all of the city would benefit from the immense amount of tourism that is expected to arrive.  However, none other than musical theatre maestro Andrew Lloyd Webber has claimed that one industry that will not benefit is London's famed theatre district. 
In an interview with BBC News, Webber explains that the draw of the Olympic Games will undoubtedly pull people out of the theatres, not pack them in.
Webber has dire predictions for the summer 2012 theatre season.  He says that "most of the theatres in London will shut," pointing out that advanced bookings are 10% below their usual levels. 
While Webber believes three big-budget musicals will not be able to weather through the Olympic storm, he does believe that "big, big, big hits" — like his ever-popular Phantom of the Opera — will soldier on.  Webber's company, Really Useful Group, owns seven theatres in London, with three of them running currently popular shows War Horse, Matilda, The Wizard of Oz, and Webber's own Phantom.  Webber also points out that a number of high profile productions — including a Spice Girls musical, a Bridget Jones stage show and the West End production of The Book of Mormon — are holding off on opening until after the Olympics have concluded.  He explains that this is a result of demand, saying, "The appetite for musicals is insatiable in a way.  I don't think I've ever had so many musicals being offered to our theatres in London as there are for the end of next year."
Well then… if Webber is right perhaps New York City's failed bid to host the 2012 games will end up benefiting Broadway!