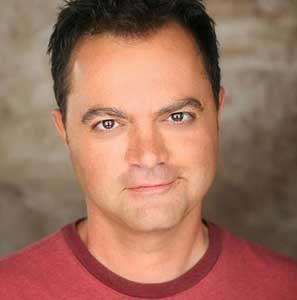 The other night, I finally went to my first real LA Event. It only took 6 years of living out here.
I was invited to a get together for I AM PWD, honoring Breaking Bad's RJ Mitte. I AM PWD is a tri-union (SAG/AFTRA/EQUITY) program that helps to promote performers with disabilities. It's a really great cause that you should definitely check out.
Bryan Cranston, Aaron Paul from Breaking Bad were there, so was Yvette Nicole Brown from Community, Daryl Chill Mitchell, a handful of other actors and industry people, Sugar from 'Survivor' and me. In fact, I think the check-in sheet was listed just like that – with my name being last. As it should be, mind you.
When I walked in, my first thought was, 'Why am I here?' I had visions of me standing in the corner with a drink in my hand staring at Bryan Cranston like a mental patient all night but thankfully, that didn't happen (and if it did, I wouldn't be writing this column. I would have been escorted out of the building).
But as it turns out, I actually had a really good time. The crowd was small, and everyone was really nice. I talked with most everyone – most notably Yvette Nicole Brown and Daryl Chill Mitchell (Daryl's acting advice to me: Never go to audition. Always go to work!).
But of everyone there, I somehow ended up talking to Sugar most of the evening. I had no idea who she was because I haven't watched Survivor since the first season but I can see why she was on the show. She just stands out in a crowd… and she's kinda nutty but in a good way. At one point, she was showing me some pictures on her phone and a picture of her butt flashed on the screen. Did I mention that she was kind of nutty?
One thing I was most impressed with? After one introduction, most everyone remembered my name.  As I was leaving and saying my goodbyes, I was left with a barrage of 'Goodbye, Lance!' Seriously, how cool is that? I can barely remember my father's name – thank God I just call him Dad.