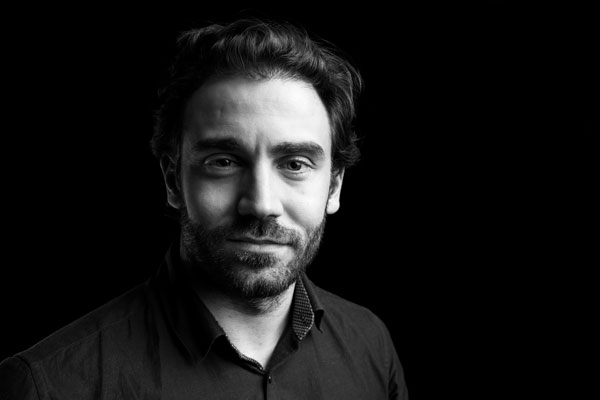 You are the best in the world at what you do. It's irrefutable, because no one person will ever share the same experiences in life. And from that comes our uniqueness. As artists we're asked to share that uniqueness alongside the exploration of more universal human truths. So how are you showing up and sharing your stories?
The traditional way is the one we all know, get an agent, go on auditions and book jobs. However, that is only one piece of the overall puzzle. The true power comes when we allow ourselves to play with all the pieces. To take ownership of our ability to create. As Ralph Waldo Emerson said, "Do not go where the path may lead, go instead where there is no path and leave a trail". Creating your own content is the way to do that.
We all know that modern technology makes filmmaking more accessible than ever. So, there really is no reason to not take ownership of telling your own stories. It is a clear trend that more and more actors are also writing, producing and directing. My short film was part of the LA International Short Film Festival a few weeks ago, and a large number of the films were produced by actors. The best of the fest film, you guessed it, produced and written by an actor. Content creation is no longer the future, it's the present and here to stay.
I started to create my own content around 3 years ago and the biggest benefit of it has been a mind-set shift. I started to truly focus on what I was doing with greater clarity and approached my entire acting career with the mind-set of an entrepreneur. Yes, it's cliché, but perhaps for a reason. I mean, why do we give our businesses mission statements and plans, but are more blasé about applying those same things to our own lives?
One of the most important things I found helped me was to define why I wanted to be an actor and a content creator. So ask yourself that question, why do you want to tell your story? And I mean beyond the surface level stuff which tends to solely focus on what you're getting out of it. What is it that you truly wish to contribute and give to the world through this medium? Write it down, it's your mission statement that serves as the cornerstone of what you do.
This level of self-accountability is powerful. When the reason for doing anything is powerful enough, you will find a way to make things happen. And in turn you will learn new skills along the way. But, it requires us to do the work. And I've found that it goes beyond acting classes and honing our craft. Of course, that's massively important. But, talent alone isn't enough. It will get you places, but mind-set and character are what will keep you there and make the difference. Those are the real areas of growth. And perhaps the reason we have chosen to be actors in the first place. Either way, know yourself, have your own personal manifesto and work towards it daily. It's beyond acting, it's about leaving your own trail by being the best at what you do.
Ashley Tabatabai is an International actor and filmmaker from a culturally diverse background. After growing up in Spain and then attending University in the UK, Ashley's focus gravitated towards an acting career. He has worked with numerous leading acting coaches in LA and Europe, namely Backstage winner Anthony Meindl. At whose studio he continues to study. Ashley has appeared in various independent films, including Allies (eOne Entertainment), featuring alongside Julian Ovenden.