Here are the transcripts of the speeches the winning actors gave from the Television portion of the 19th Annual SAG Awards, featuring Bryan Cranston, Claire Danes, Alec Baldwin, Tina Fey and Julianne Moore.
Check them out below!
OUTSTANDING PERFORMANCE BY A MALE ACTOR IN A DRAMA SERIES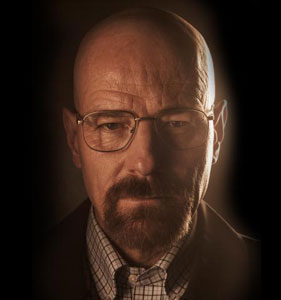 BRYAN CRANSTON: Thank you. Oh, it is so good to be bad. [cheers]I am so pleased and so honored to receive this award. I'd love to thank our very courageous network, AMC, and our all- supportive studio, Sony Television. Our writers, directors, our beautiful crew in New Mexico who work so hard. Also, Vince Gilligan who wrote… [applause]…he wrote the role of my career and I am forever grateful to you, sir.
To my lovely wife and daughter, Robin and Taylor, who wrote…who created the role of my life, I love you guys so much. I am so pleased that I am here with this table of great actors, with Aaron Paul and Anna Gunn, [applause throughout]Jonathan Banks, Bob Odenkirk, RJ Mitte, Dean Norris, Laura Fraser, Jesse Plemons, Steven Michael Quezada, Betsy – I'm so excited.
Thank you all for – and all the actors who have graced our stage with their talent. Thank you for making me a better actor and a richer man for knowing you. Thank you to Sharon Bialy and Sherry Thomas, our beautiful casting directors. [applause]What a wonderful job. And to my brothers and sisters in SAG-AFTRA who have endowed me with this wonderful, wonderful award. And so, tonight at least I'm well endowed. Thank you very much and goodnight. [applause]
OUTSTANDING PERFORMANCE BY A FEMALE ACTOR IN A DRAMA SERIES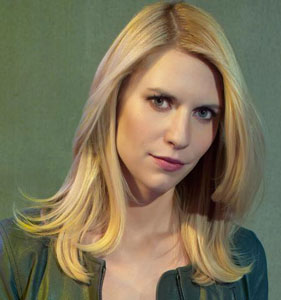 CLAIRE DANES: Wow! That's very cool. So, I guess I'm an "actor," I'm not an "actress." That answers that question. This is amazing. Thank you. Thank you very much. As a brand spanking – or "Spanxing" – new mom, I keep finding myself referring to the cliché of "It takes a village to raise a child." And the same is very much true of making a television series. And it means everything to be here with my buddies, my cast, my brilliant cast.
You know, I am the recipient of this incredible collaboration and the success of my performance is hugely defined by that of those I work with. Mainly Damian, the dark or light side of my moon, depending on how you look at it. Mandy… and David and David. And also the actors… Rupert now, our new cast member. The actors I don't really get to act with actively so much, Morena and Morgan. But we are so very connected and, you know, Morena, for example, runs my lines with me almost every night, while making dinner for me. So, I'm just so indebted to them.
And my team, Michael Aglion, and Jodi Gottlieb, Cliff-Gilbert Lurie and my date tonight, Stephanie Ritz. My other date, Brian Swardstrom. Stephanie, I remember when, my agent, when we were talking about potentially taking this role on, she said, "Well, you know, you'll have a lot to do!" [laughter]Which is kind of the understatement of my career.
So, I owe all of that "doing" to Alex Gansa and Howard Gordon and Gideon Raff and Michael Cuesta. Thank you so much. This really means an enormous amount to me. Thank you. [applause]Oh! And my husband my baby!
OUTSTANDING PERFORMANCE BY A MALE ACTOR IN A COMEDY SERIES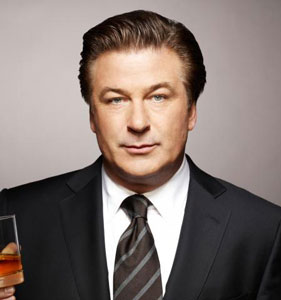 ALEC BALDWIN: Oh my God! This is ridiculous. So again I have to say thank you to Tina and to all of our writers, great, great writers; it's the end of our show, which is sad, everybody's sad about that. It was the greatest experience I've ever had. So thank you to Tina and Robert Carlock and Kay Cannon and all of our writers who were fantastic.
I want to thank my wife Hilaria who is here with me, who is my real prize in this world, another greatest thing. And my agent Matt DelPiano from CAA asked me to thank him, and to mention that he was the greatest agent in the history of show business. [laughter]And I want to say now that I'm out of a job and I'm unemployed, Matt DelPiano is the greatest agent in the history of show business. Thank you all very much and goodnight. Thank you. [applause]
OUTSTANDING PERFORMANCE BY A FEMALE ACTOR IN A COMEDY SERIES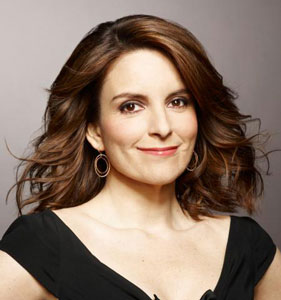 TINA FEY: Oh my goodness! That's so nice. Thank you for letting me in this union, and I… I share this with everyone else in our cast. With Jane and Tracy and Judah and Alec, and Keith and Scott and everybody. I feel like, I also want to say I share this with my sweet friend, Amy Poehler who I've known for so long. [applause]I've stolen many of your moves. Amy, I've known you since you were pregnant with Lena Dunham. I've known you so long. [laughter]And I love you.
And to Robert Carlock for keeping this ridiculous train moving when I was on set. And to my husband Jeff Richmond for scoring every episode for free, because we're married. I love you so much. [laughter]And thank you so much where our friend Ally is on this Thursday at 8:00. Up against "The Big Bang Theory." So, just tape "The Big Bang Theory" for once, for crying out loud! Thank you. [applause]
OUTSTANDING PERFORMANCE BY A FEMALE ACTOR IN A TELEVISION MOVIE OR MINISERIES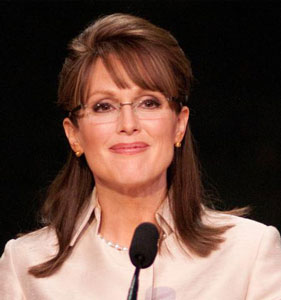 JULIANNE MOORE: Oh, wow, thank you so much. This means so much to me coming from all the actors who voted. It's really, really meaningful. And thank you for putting me in the company of these amazing actresses, all of whom I admire so very much. You know, we watch a lot of basketball in my family and we talk constantly about what it takes to win a championship. And it's not about individual achievements, it's really about the team.
So, I had the tremendous good fortune of being on a wonderful acting team. So, I'd like to thank them and I want to read their names: Woody Harrelson, Ed Harris, Sarah Paulson, Peter MacNicol, Ron Livingston, David Barry Gray, Larry Sullivan, Mikal Evans, Jamey Sheridan, Bruce Altman, Colby French, Spencer Garrett, Brian Howe, Austin Pendleton, Melissa Farman, Brittany Underwood, Taya Miller, Jenna Stern, Douglas Nelson, Sandy Bainum, Tiffany Thornton, Kevin Bigley, Justin Gaston, Shirley Rumierek, Alex Hyde-White, Ron Perkins, Brian d'Arcy James, Tara Garwood, Rain Pryor, John Rothman and the little adorable baby, Arlo James. I couldn't have asked for a better team. [applause]
Thank you so very, very much. Thank you.
OUTSTANDING PERFORMANCE BY AN ENSEMBLE IN A DRAMA SERIES
PHYLLIS LOGAN: We are so not expecting this. Oh! Shut the French windows, honestly. Oh! [laughter]Oh, would somebody grab this. Oh, we… here. Oh! We would like to thank, well, first of all the SAG for even bothering to consider us against this fantastic category that we're in. We're just absolutely overwhelmed by it all. And here's Allen, Sophie and Michelle and Amy.
If I forget anything, come and whisper in my ear, will you? And, thank you to PBS, Rebecca Eaton, for putting us on in the first place. NBC Universal. Must thank Julian Fellowes, of course, who started this whole thing going. And all at Carnival Films, Gareth Neame, Liz Truebridge, and, of course, Peter Fincham at ITV. What else have I forgotten? Anyway, we wouldn't… hey? Yes! We… [laughs]…all our fellow Downtonians who can't be here, we're really sorry and wish they were. But we wouldn't be a proper ensemble without our crew who are amazing. And they're as much part of it as we are. So, here's to our crew. In fact, all your wonderful crews as well, I'm sure, too. Thank you so much. [applause]
OUTSTANDING PERFORMANCE BY AN ENSEMBLE IN A COMEDY SERIES
JESSE TYLER FERGUSON: I've been elected to speak for the group. We are so honored to be nominated against the brilliant casts of "Glee" and "Nurse Jackie," "Big Bang" ratings – "Theory." But also I think we'd be doing the evening a great disservice if we didn't mention the brilliant departing cast of "30 Rock" and "The Office." [applause]You all have set the comedy bar so high, and if we can just be half as brilliant and smart and wonderful as you are, then we've succeeded.
We're all fans of yours, except for Aubrey, she has no idea who you guys are. But if we can absorb any of you into our cast, if you need jobs, please call our casting director, Jeff Greenberg. Which brings me to Jeff Greenberg: thank you so much for these jobs. [applause]All of us are indebted to you. Ed O'Neill was offer only so he'd probably be here anyway. And I think Sofia had a development deal, but the rest of us are very indebted to you.
Thank you so much. This is a huge honor. We love being actors. You've been so generous. Thank you. [applause]