Here are the transcripts of the speeches t he winning actors gave from the Film portion of the 19th Annual SAG Awards, featuring Ben Affleck, Daniel Day-Lewis, Jennifer Lawrence and Anne Hathaway. My favorite of the night was Affleck's.
Check them out below! 
OUTSTANDING PERFORMANCE BY A CAST IN A MOTION PICTURE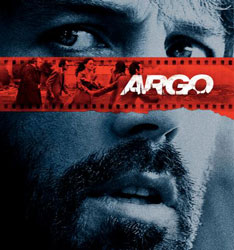 BEN AFFLECK: Wow, thank you all so much. I can't believe I'm standing in the place where Daniel Day-Lewis just was. I feel like maybe I'll be a better actor just for the, like, radiation. [laughter]I am really amazed and stunned, there are so many great actors here and this is voted on by our brothers who are actors. There's a hundred and some thousand people in SAG-AFTRA. Some of them never get, you know, to come to a place like this. And they vote from home, you know.
First, I want to thank my wife, who I love, and our kids who I also love. You know, and Warner Bros. who I love. Not quite as much, but I do love them. You know, there is so many people who are actors, who want to be actors. I got in SAG in 1986 and I always wanted – just like so many people who came up and made these speeches, and to me this has nothing to do with me, it has to do with the incredible people who are in this movie.
The people you see on stage, we had more than a hundred and fifty actors. They spoke in English, they spoke in Farsi, and the one thing that they had in common was that they came to work every single day, whether they had a line or a look to somebody, or two lines or 10 lines, or a bunch of stuff I couldn't understand in Farsi, and they wanted to "kill" it to make the movie better.
Because that's what actors do all over the world, every day. God bless you. Thank you so much for making the movies that you make, and the television you make, and the theater you make. We are in your debt. Thank you. God bless you. Thank you all and thank all these incredible films who were nominated with us.
OUTSTANDING PERFORMANCE BY A MALE ACTOR IN A LEADING ROLE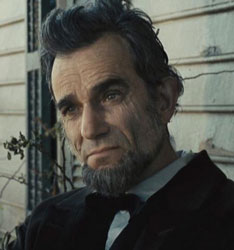 DANIEL DAY-LEWIS: Thank you. Thank you to all my brothers and sisters in the Screen Actors Guild. I'm very happy to be in this room with you tonight. Deepest respect to my fellow nominees. He's probably not looking in tonight, but Joaquin, you are a remarkable actor and I'm sorry you're not with us this evening. [applause]My wonderful colleagues, every single cast member, many of whom are here tonight, gave their characters the kiss of life and have no doubt that this is an ensemble award.
I'd like to thank Leonardo DiCaprio, my friend, and Liam Neeson, both who gave me great support and encouragement. And when I was prowling around the idea and wondering whether I could take the risk of doing it, for some reason the guiding principle of the Hippocratic Oath kept nagging at me: First do no harm. And with that modest but important ambition, I set out.
And then it occurred to me that it was an actor that murdered Abraham Lincoln. [laughter]And therefore somehow it's only fitting that every now and then an actor tries to bring him back to life again. [applause]
I'm terribly proud to have been allowed to carry the baton for a while and now to pass it on. Everything flowed from Steven Spielberg. Thank you. [applause]
OUTSTANDING PERFORMANCE BY A FEMALE ACTOR IN A LEADING ROLE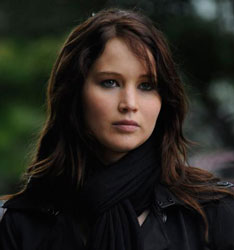 JENNIFER LAWRENCE: Thank you. Oh my God, this is incredible. Thank you so much. I want to thank MTV. I'll explain that. I earned my SAG card when I was 14. I did an MTV promo for "My Super Sweet 16." And I remember getting it in the mail and it being the best day of my entire life, because it officially made me a professional actor, which put me in the category with all of you.
And now I have this naked statue [laughter]that means that some of you even voted for me. And that is an undescribable [sic]feeling. Thank you. And I want to thank David. You made a movie for your son, so that he wouldn't feel alone and so that he could feel understood. And I think I can speak on behalf of most of us in saying that you helped more than your son. You've helped so many sons and daughters and… [applause]cousins, wives, everybody.
Bradley, my performance would not be what it is without you. You made me better every day and I can say the same for the movie, that the movie would not be what it is without you. And Harvey, I mean, this is just… I don't even know what to say anymore. You're a rascal, I've said that. [laughter]You have nourished the filmmakers who have nourished me, and you've paved a pretty much impossible road for all of us. So thank you.
And thank you to my family, I love you. Thank you. [applause]
OUTSTANDING PERFORMANCE BY A FEMALE ACTOR IN A SUPPORTING ROLE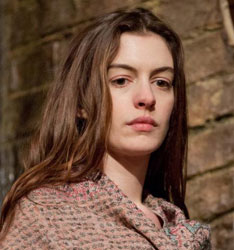 ANNE HATHAWAY: Thank you. I'm just so thrilled I have dental. [laughter]I got my SAG card when I was 14. It felt like the beginning of the world. I have loved every single minute of my life as an actor, and I have been the recipient of so much kindness and support from actors in this room and out of it. Thank you for nominating alongside incredible women and incredible performances. Thank you for this award.
And I would like to thank a few people that have been on that path with me. I want to thank my mother for voting for me. [laughs]Or at least she better have. But, thanks, Mom, for being an actor. Thanks, Dad, for being married to an actor and for raising one. It was a very dramatic household. My brothers, I want to thank my representatives, who when you're actor and you have great representation you are so far ahead of the curve. And I have the most amazing people repping me. And I can't remember any of your names right now, but I love you. [laughter]Everyone at CAA.
And I have to thank my manager of 14 years, Susan Bymel. You are wonderful and wondrous; and we've been together longer than The Beatles, and that's so cool. And I just want to thank my cast, 'cause I was in two great casts this year, "The Dark Knight Rises" and "Les Miserables." And I feel like as an actor whatever you learn from one job you use in the next and I learned so much from "Dark Knight" that I used in "Les Miserables."
I love you guys. Thank you Tom Hooper, working head at Universal. And thank you so much to my husband. I'll tell you why I love you later. Bye. [laughs][applause]