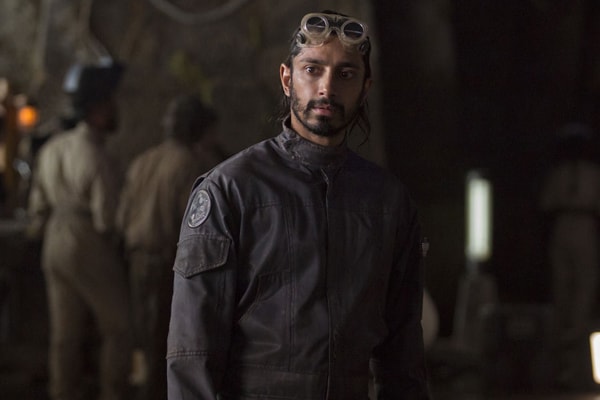 Venom actor Riz Ahmed has prior experience in big-budget franchises, having appeared as former Imperial cargo pilot Bodhi Rook in Rogue One: A Star Wars Story. However, while appearing on The Jonathan Ross Show, Ahmed spoke about how much he wanted the part — and how it made him a little bit crazy!
Ahmed admits that he wanted to be in the Star Wars spinoff movie so badly that he went extreme to convince the director that he was right for the part. He says, "I went a bit overboard, a bit over the top, I got a bit obsessive about my work. They were like, 'Could you read for this scene?' And the director made the stupid mistake of giving me his email address so I recorded an audition and I sent it to him … I started thinking, 'Hang on a minute, I can do it better' so I sent him another audition. And I sent him another one."
But Ahmed was just getting started, because it didn't end there — three takes weren't enough for he. He reveals, "Over the next three days I sent him 14 different versions of this scene. And the thing is, when I watch them back now, they are not even that different. I just changed my clothes!"
While Ahmed did get the role in Rogue One, that's probably not the best approach to getting cast in most situations!
via The List