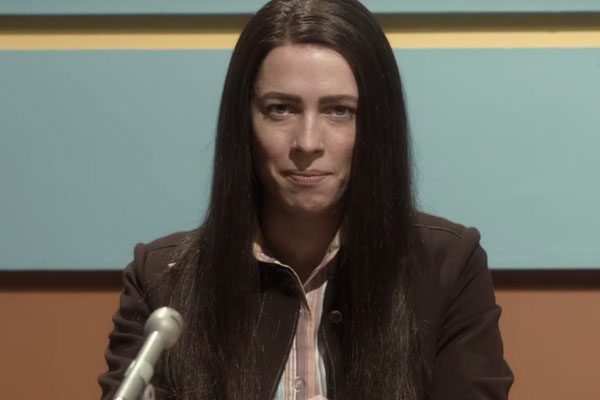 "The kind of career that I want is not easy as a lady to manifest, because everyone wants a lady to be likable" – Rebecca Hall
The Prestige and Vicky Cristina Barcelona star Rebecca Hall has had a career full of eclectic roles on both stage and screen, and her role in Christine — a film about a real-life 1970s television newscaster who committed suicide on live television — might be one of her most challenging. In an interview with the New York Times, Hall speaks about her early career struggles as an actress and how she gets into the head of a complex character like her character in Christine.
Hall explains that her process of getting into character requires an extensive personal journey with the script. She says, "You sit there, and you argue and you argue and you sort of bully the hell out of the text, until you're quite sure what it's revealing, and then you perform it."
Hall's father, Sir Peter Hall, is an award-winning director who founded the Royal Shakespeare Company. Early in her career, her father cast her in a play when she was unsuccessful in numerous auditions. Nonetheless, the elder Hall was concerned with how reviewers would evaluate his daughter's performance. She recalls, "He knew the reviews were coming out. And the media being what it is, and people's views, rightly so, about nepotism being what they are, if I wasn't good enough, I would have got completely and utterly slayed. My career would absolutely be over in that minute." Fortunately, reviewers ended up praising her performance regardless of her familial relationship with the director.
Rebecca Hall on Creating a Character: "A lot of it is instinctive"
It's probably the reason why Hall has remained committed to doing theater, something which others had advised her against continuing. She recalls that when she chose to take on two theater roles shortly before her breakthrough movie Vicky Cristina Barcelona was released, she was told, "There was a lot of, 'Well, you really came out in the movie world, and you've blown it because you've gone off and done theater.' But I want a career in movies forever and a career in theater forever. They both have a very important place in my heart."
She's also disregarded advice when it comes to taking on roles. While many actresses strive to be well-liked by audiences, Hall confesses that isn't how she seeks roles. She says, "The kind of career that I want is not easy as a lady to manifest, because everyone wants a lady to be likable"