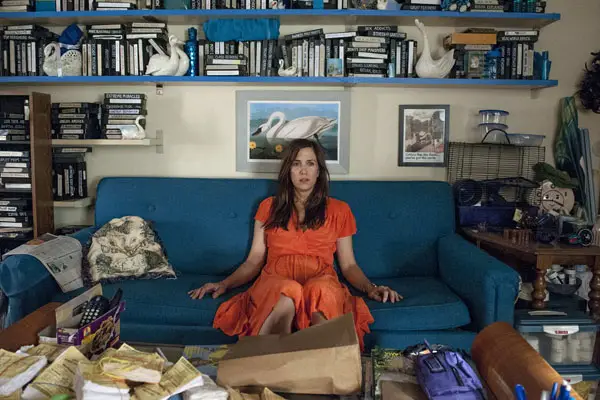 Kristen Wiig came to Hollywood in her early 20s to fulfill her childhood fantasy of starring on Saturday Night Live, and right away she discovered three small problems: namely, no experience, no connections, no work.
The wannabe actress wound up working in retail for years before she figured out a way she could make a gradual transition into show business.
"You get this idea that you've figured out your life, and you go for it, so I moved to L.A. and immediately got scared and partially changed my mind," Wiig says. "I thought, what the hell am I doing? I had no experience, and this city is filled with people who have experience and who are trying and going out there and auditioning and taking classes and doing plays. And I was like, 'I took Acting 101. Hi, L.A.! I'm ready to be discovered!' Which didn't really happen."
While supporting herself working in retail, Wiig discovered the Groundlings, she honed her skills and soon began to land small TV roles before she received her dream invitation: to join the cast of  "Saturday Night Live" in 2005.
Wiig met "Bridesmaids" director Paul Feig when he cast her in her first movie role, a small part in the 2006 film "Unaccompanied Minors." A year later, Wiig proved herself a scene-stealer in "Knocked Up," playing a TV exec who seesaws from aggressive nemesis to fawning all over star Katherine Heigl's character.
"Knocked Up" writer-director Judd Apatow did for Wiig what  he had done for other stars who impressed him, like Steve Carell and Jason Segel: He asked her if she wanted to write her own film, one she could star in herself.
Apatow explains , "The fun for me is helping somebody create their film persona. I really like working with people the first time out of the gate. Once we figure it out and they're 10 movies down the line and they've found their groove, it gets more repetitive. And people still make great movies, but it's really great to try to crack the code of why someone could be a movie star."
Surprisingly, Wiig never thought of herself as a funny person by nature. Her initial draw to acting was toward more dramatic roles, which she still hopes await her down the line.
While sorting through some boxes, Wiig came across her high school yearbook and was startled by some of the things classmates wrote about her. "A lot of people wrote that I was funny, and that kind of shocked me a little bit, because I don't really remember thinking about myself that way," she says. "Comedy is tough, and sometimes the more you try, the more it doesn't work."
via yahoo.com