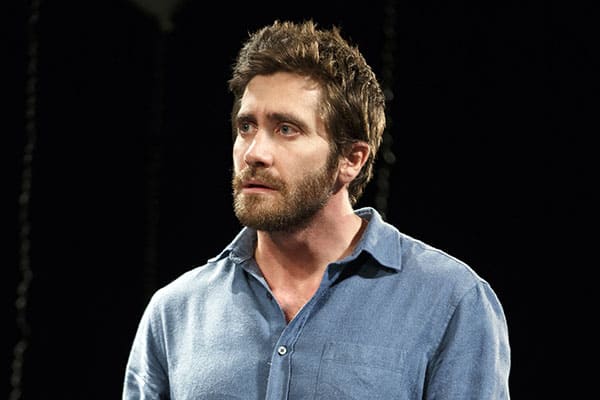 "I do love acting in movies and I have had great luck, but really I feel at home when I'm acting and singing simultaneously" – Jake Gyllenhaal
Academy Award-nominated actor Jake Gyllenhaal has appeared in a number of diverse film roles in recent years, ranging from Life, Okja, and Stronger in 2017 to Velvet Buzzsaw and Spider-Man: Far From Home in 2019. He has also committed to appearing on stage more often, including performing in Constellations and Sunday in the Park with George on Broadway.
Speaking with Vogue, Gyllenhaal talks about his recent career moves and why he feels there has been more opportunity to portray different types of men in his films.
Though he is primarily thought of as a film actor, Gyllenhaal starred in his first Broadway musical in the 2017 revival of Sunday in the Park with George, which became the first production staged at the restored Hudson Theatre since 1968 (Gyllenhaal will reprise the role in the West End in 2021, delayed from 2020 because of COVID-19). Gyllenhaal considered it a very comfortable role for him, saying, "I do love acting in movies and I have had great luck, but really I feel at home when I'm acting and singing simultaneously. It's been that way since I was very young."
Many of Gyllenhaal's earliest film roles featured him in both drama (Donnie Darko) and comedy (Bubble Boy), and looking back Gyllenhaal believes that they colored people's perception of him. However, he's varied his career considerably since, explaining:
"It's very important we're portraying men in a different way in film, in art. I remember being very young, very sensitive, and someone said I was a doormat. I think what they were trying to say, that's full of its own very interesting complications, was that I cared. And things affected me. That potentially I wouldn't be someone you would picture jumping off a roof into an exploding building. But I don't agree with that. When I did Jarhead, the writer William Broyles said to me, 'You are like so many of the guys I was in service with.' I think that's important to perpetuate in storytelling."
With that said, he added the joke, "At the same time, that might just be me trying to get more jobs."