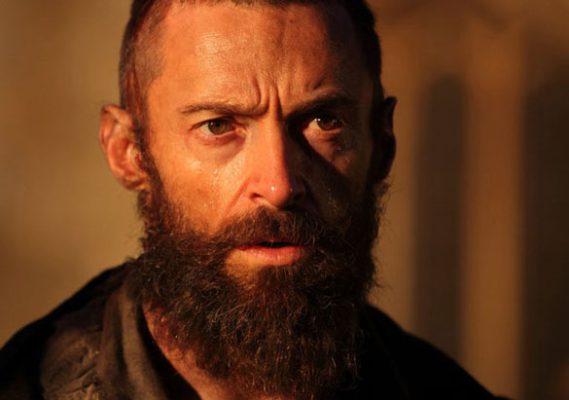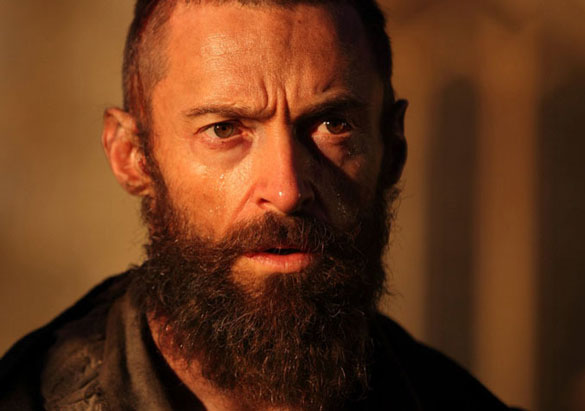 After smashing Broadway records with his Broadway revue Hugh Jackman, Back on Broadway, the X-Men actor has no intention of resting his voice.
His next project will be the latest film adaptation of the musical Les Miserables, and Jackman will playing the lead role of Jean Valjean.
It is impossible to not detect Jackman's enthusiasm for the role in his interview with New York magazine, in which he reveals how badly he wanted to portray Valjean in the film.
Jackman and the rest of the cast will have an additional challenge: unlike many film musicals, the cast will be singing live.  This is something Jackman relishes in, and he describes its importance to the film by pointing out, "We will obviously have to do a safety prerecord, because when you're singing you've got to have all the music in your ear, and I'm guessing also for quality of sound for the soundtrack. And sometimes when you film there are noises — smoke machines, things like that — where the actual sound on set may not be usable. But most of it we're going to be singing live, which for something like Les Miserables is essential. You don't want it to feel like it's all done in a recording studio, nor do you want it to look like the actors are miming the whole thing. I wouldn't know how to do that. I think it would take more work to mime it than to sing it."
Les Miserables has been filmed more than a dozen times already — and its London production is the longest running musical in history — so Jackman faces living up to decades of other legendary productions.  Nonetheless he claims that he finds that pressuring motivating, confessing, "I auditioned. I went hard for the part. I wasn't sitting back waiting for this one. This is one I really wanted. I feel, weirdly, that all the things in my life — particularly my professional life, which has been close to twenty years — have been converging to this point. I feel very lucky and blessed to have been in movies, and I feel lucky and blessed to have been in musicals. I've been waiting a long time to combine the two, and to be able to do it with something like Les Miserables, it just feels like a pinnacle."
One aspect of Valjean's character that Jackman will get to explore in the film that is difficult to portray on stage is Valjean's physical transformation.  Of course, Jackman is used to physically changing himself for his roles — he famously packs on the muscle each time he plays the superhero Wolverine in the X-Men films — so Jackman admits he is looking forward to the challenge, saying, "[Valjean will] go through a transformation during the film, but when we start he is in a labor camp. He's described as a 'great ox of a man,' so as [director] Tom [Hooper] says, 'I don't want pecks, I don't want you to look like you've been to the gym, I want you to look like you've been hauling ropes to get ships into the shipyard.' I'm literally starting training in a half-hour. I'm about to go into a whole lot of squats and pulling ropes and pulling myself up ropes. At the same time, I don't get to eat any fun stuff because he wants me to be lean in the face like I've been in a labor camp. But then he gets rich and goes to pot, so that part will be fun."
Jackman has a lot of things going for him as an actor — but perhaps most important is his obvious enthusiasm!