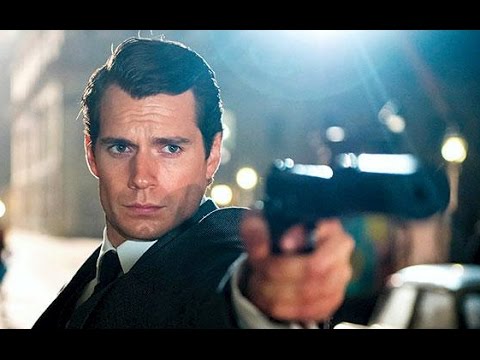 When Henry Cavill appears on screen as Superman in Man of Steel in just over a year and a half, it's likely that anybody who doesn't know his name now will learn it quickly.
But even though Cavill is only 28, he's had a long road to get to a lead role in a blockbuster movie.  In fact, after losing out on originally being cast as Superman in 2006's Superman Returns, as James Bond in Casino Royale, and as Edward Cullen in the Twilight series, it seemed like Cavill had just about the worst luck (or the worst auditions at the very least) in the film industry.  It's no surprise then that in an interview with The Toronto Sun Cavill explains that it was very tempting to quit acting.
He confesses, "There was definitely a moment where I thought this was a waste of my time.  You can work your entire life as an actor, trying to develop and build a career. It's a very thankless job and task."  Well, could you really blame him?  It must have seemed that he was incapable of landing a major lead role.  He continues, "I went through a phase where I was getting wonderful feedback for everything I did, but not getting the job because I wasn't a name … It just wasn't happening. I was getting lots of feedback: 'Oh, loved you, fantastic performance, the director loved you, but sorry, no.' And I started to throw my hands up in the air and thought, 'There's just no winning. It's not going to happen because I'm doing everything right, but I'm not getting the results.' So I was considering going back to school, finishing my last year of school, and then joining the Armed Forces."
But surprisingly losing out to Daniel Craig for James Bond actually gave Cavill more motivation, not less.  He realized that after getting so far in the auditioning process that he had to be doing something right.  He says, "I thought, 'Oh, that's good. Something's happening. I've achieved some level of recognition. Someone has noticed me.' That gave me some reinforcement, then I got (the television series) The Tudors."  In fact, the fallout publicity of being the guy who didn't get to be James Bond ended up dramatically boosting his profile, anyway.
So the persistence paid off, because eventually Cavill landed one of the lead blockbuster roles he had coveted all along, Superman. With that has come a lot more opportunities that he hadn't experienced before, which leads him to say, "It's a wonderful experience. You get to be around people who have proven to be great at their craft and to learn from them. It's the chance to work with great actors … I grasp it with both hands."
See?  Keep trying and eventually they'll have no choice but let you put on the tights.
Cavill is the lead in Immortals, opening Friday.