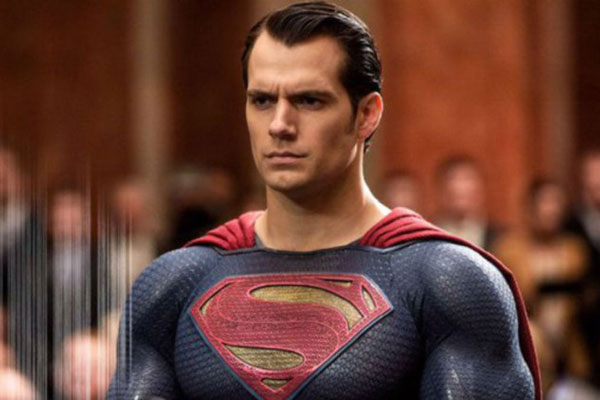 How and why did you get into acting? For most of us (this writer included) it was the discovery during high school that acting could provide escapism, an emotional outlet, an opportunity to discover new, varied and interesting worlds to be a part of. Acting inspires; it drives creativity, it makes us want to better ourselves, and yes, the feeling one gets from an appreciative audience is one that never gets old.
For many of us, this is also the reason we continue with our art. Despite the struggle to find work, and to make a living from doing what we love, we choose to persevere. As many would say; "I do it for the art." But what happens if you make it big? Do you take the higher paid work and sacrifice your artistic integrity? Or do you stay true to yourself and take that smaller role in the lower paid indie movie because it satisfies the creative side of you? Be honest now. It would be hard to turn down the mega-bucks.
Case in point: Henry Cavill. Before he donned Superman's infamous red cape, Cavill had worked pretty consistently and his name was known, but nothing like it was once Superman: Man of Steel propelled him to super stardom. Cavill is reprising his role once again, in Batman V Superman: Dawn of Justice, which signals the start of a string of Justice League movies in which Cavill will appear (think of Robert Downey Jr as Iron Man in the MCU). Some might argue that playing a role such as Superman, iconic as the character is, is hardly a stretch for an actor, but there's no denying that Cavill's massive salary for each movie will make him more than comfortable…and Cavill himself is more than accepting of this.
"I'm slightly wary of saying this, because it can be frowned upon, certainly by members of my community and people outside my community…but I'm not just doing this for the art," Cavill admits. "The money's fantastic and that's something which I deem—and again, it is frowned upon—very important."
"You've got to enjoy life! When I'm making money I'm spending it on nice stuff, whether that be lavish holidays for me and my friends or just seeing something and going in a shop and saying, 'Yeah, I want that for the house,' and buying it. Spending money on my friends, buying dinner for everyone, drinks for everyone, it's a nice place to be, and I like people to feel cared for."
"People will be calling me a c**k as they're reading this, but travel's great as long as you're going first class. I mean, traveling to New Zealand in economy, it sucks. Especially if you're over six feet. But first class? I'm not going to ever pretend to be coy about that. I love it."
So what do you think? Money is important, sure, but do you think Cavill openly admitting he enjoys the perks of his job is wrong? Or do you think he's refreshingly honest? Let us know!
Source: ET Online