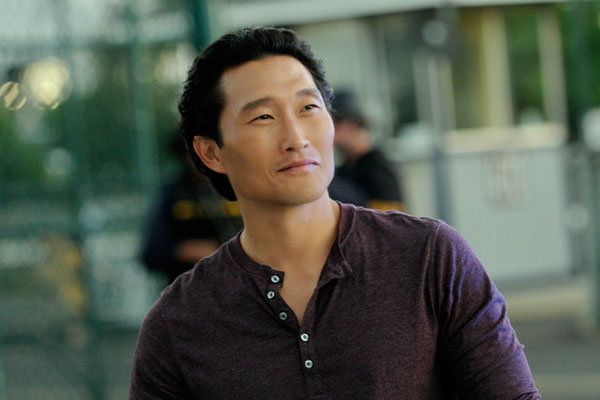 Hawaii Five-0's Daniel Dae Kim, who fans know best as Chin Ho Kelly, recently made his directorial debut on the CBS series. Kim shared his experience with The Hollywood Reporter, saying that his experience was "weird at first," as he had to direct his co-stars.
"The first day I had to yell action, it was kind of odd, and I think Alex [O'Laughlin] (Steve McGarrett) and Scott [Caan] (Danno) stopped for a minute just because it was so weird to hear me yelling action. We all kind of made the transition after that really quickly, and it went really smoothly. The other thing that I remember was just trying to direct myself acting — forgetting my lines because I'm still thinking about being a director. If felt like a little headless chicken running around."
Kim's desire to direct has been a longtime in the making, but due to the the complex story line of Lost, he wasn't able to tackle directing until now. "When I was working on Lost, I actually shadowed a couple of our directors, just because I was interested in it, and I wanted to learn more about another side of our profession. But Lost wasn't exactly the kind of show to cut your teeth on as a new director — it was a very elaborate show with a lot of secrets and plot points that only certain people were privy to. As an actor on the show, it would have been difficult for me to change sides. But Hawaii Five-0 is a very different kind of show."
The 46-year-old Kim, who has an upcoming role in the 2015 film Ktown Cowboys, also touched on being a working Asian-American actor in today's entertainment landscape that has its challenges. "It's difficult because most actors who are Asian, who are at that level, got their success overseas. The ones who have been raised in America, like me, who have been working their ways up, in some ways get limited because I don't have that major film behind me. I'm not given that shot because I don't have that experience." Adding, "It's that catch-22 of, how do I get that experience if no one will give me the experience?"
Kim continued, "It's why I think opportunities like Insurgent are so valuable. And it only came about because a young author wrote an Asian-American male character in her book. Until the people who have ownership over the creative process, write these characters, things will not change fast enough."
Hawaii Five-0 airs on CBS Fridays at 9 p.m.