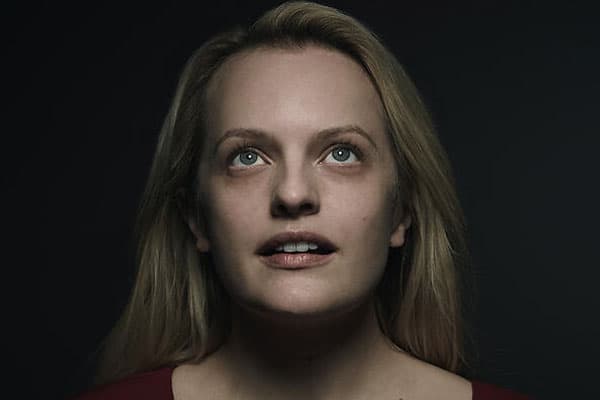 "I don't think you really appreciate what a good actor can do until you work with them as a director." – Elisabeth Moss
Two-time Emmy Award winner Elisabeth Moss already had two successful runs on television as Zoey Bartlet on The West Wing and Peggy Olson on Mad Men before her current critically-acclaimed role on Hulu's The Handmaid's Tale. After all that experience as a television actress, Moss has finally stepped behind the other side of the camera to direct three episodes during the fourth season of The Handmaid's Tale.
Speaking to BuzzFeed, Moss spoke about directing the episodes and what it was like working with her co-stars in a different capacity.
"Directing the actors was probably the thing that I was most nervous about because I am not, like, a method actor," Moss explains. She continues:
"I've never had any training. I wasn't sure how to necessarily speak to the actors in a way that was helpful. So, that was the thing I was most nervous about. It ultimately became the thing that was my favorite part because, you know, I don't think you really appreciate what a good actor can do until you work with them as a director.

"As an actor, we see the final product, we see what has been edited, and with music and sound, and it's incredible. But when you work with the raw talent and you go up to somebody, like Ann Dowd or Bradley Whitford, and you have a thought for them for the next take, and then you go back to the monitor — or you're standing in the scene with them — and you see how they took that note and how they bring it to life, it's a mind-blowing experience. I would cry. I turned out to be one of those people that cried at the monitor a lot. I turned out to be one of those directors because I was so moved by how good they are as actors."