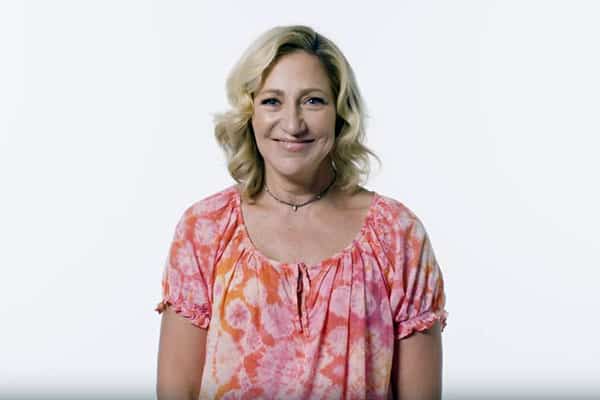 Four time Emmy winner Edie Falco is starring on Broadway in House of Blue Leaves where she plays Bananas, a schizophrenic from 1960's Queens.
Falco, who received a Tony nomination for her role,  says not much has changed since that era and now in the way people chase after the fame and fortune they associate with Hollywood success.
"I don't really know if the hunger for it has changed, but our obsession for it seems to have changed. I'm not so good at commenting in any meaningful way about these things, but celebrities are now like our royalty, you know what I mean? Most of them haven't really done anything to earn where they are, which is what's so troubling. There's an obsession with famous people who, oftentimes, are not worthy of a million people knowing who they are and what they think," the actress says.
The irony of her success as an actor is not lost on Falco, as fame was never her ultimate goal, unlike some of her fellow SUNY students.  "There were other women I went to school with who really were aiming for this; this was kind of what they wanted. And the fact that I am the one who ended up here is actually a big, you know, the universe is getting a good laugh at it. Like every actor says, I just want to do good work. It sounds disgusting, but I think it really is true."
via nymag.com