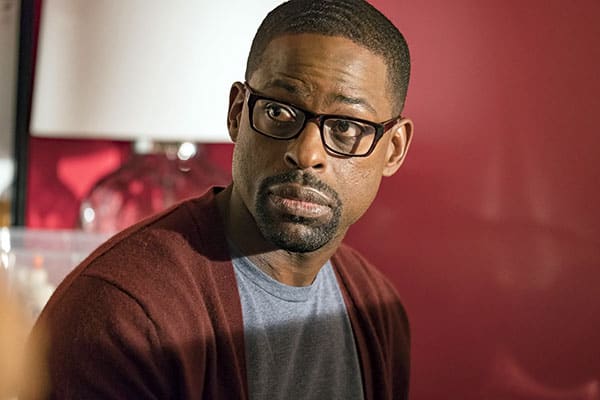 "The goal of an actor is not for your character to be liked. The goal is for your character to be understood." – Sterling K. Brown
Actor Sterling K. Brown's character Randall on NBC's This Is Us has really gone through the wringer in this season of the hit show, and the recent season finale features numerous fights between Randall and his family, particularly brother Kevin (Justin Hartley).
In an interview with Vulture about the season finale, Brown shared something he learned while in graduate school about acting that has helped him on the series.
Reflecting on the common issue of actors hoping that their characters would be liked by audiences (and, by extension, that the actors would be liked by audiences), Brown says: "A teacher of mine when I was in grad school at NYU made it very clear to me that a lot of young actors fall into this desire to be liked all the time, and want their characters to be liked, and that the goal of an actor is not for your character to be liked. The goal is for your character to be understood. So it's been a really interesting phenomenon to play someone and for three years to be in lockstep agreement with the choices that they make."