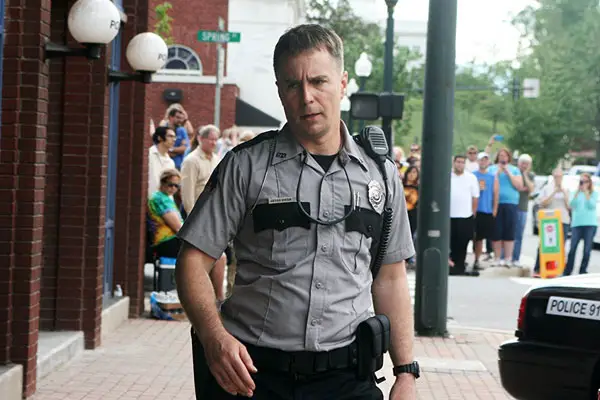 As surprising as it is to say about an acclaimed actor like Sam Rockwell who has had so many memorable roles, his most recent role in Three Billboards Outside Ebbing, Missouri is perhaps his most impressive performance in his career. In the film, Rockwell portrays an incompetent, racist small-town police officer. In an interview with The Playlist, Rockwell talks about getting into character for just an impressive performance.
Rockwell says:
It was just really juicy to me. It was just a challenging role. It's all there. There is a roadmap that he's written for you. You just try not to f**k it up, y'know, because it's all there. It's so good. And as long as you are doing your preparation and your homework I think you're good. I did a little bit of research. I had never really played a cop before. [Although] I'd played a cop on Law & Order. I did some ride alongs in Missouri. A ride along in LA. I met a cop in Southern Missouri who was really helpful. I met some burn victims. I met with an acting couch. I have a dialect coach. Martin McDonaugh and I we go through the script and have our sort of private rehearsal. We've got to get on the same page. And we talked about various things and it's always really easy with Martin. It's always like, "Yeah, do a little bit of this. Do a little bit of that."  We debated the haircut a little bit. Initially Martin wanted longer hair and I said most of these cops have almost military cuts so I talked him into that. And we talked really geeky things like the sunglasses. It's all in the details.
The good news for Rockwell is that all that dedication and hard work is apparent in his performance — one that will likely receive attention from awards voters.