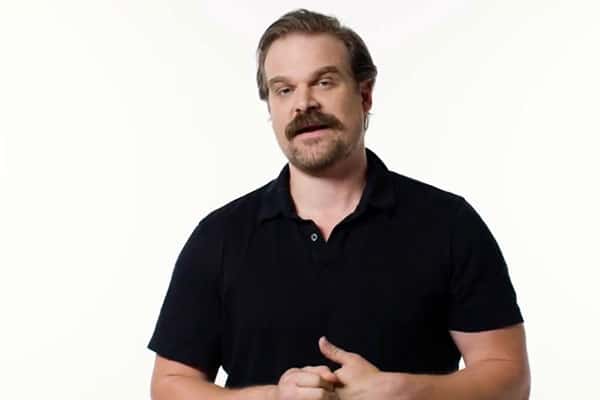 "I've been a very bad auditioner for a lot of years, and the reason why was that my fear would overtake me, and I would think that there was a certain right way to do it." – David Harbour on Acting
Though he has been working as an actor since the late 1990s, David Harbour did not achieve mainstream recognizable status until his role as Jim Hopper on Netflix's Stranger Things, particularly after the widely popular first season became a huge success. Nonetheless, Harbour had appeared on plenty of well-known television shows, such as The Newsroom, and in blockbuster films like War of the Worlds and Quantum of Solace.
While contributing to a video about how to "make it" in acting to Vanity Fair, Harbour attributes some of his earlier career struggles to his challenges with auditioning and explains what he has done to become more comfortable in the process.
On his previous difficulty with auditions, Harbour recalls, "I've been a very bad auditioner for a lot of years, and the reason why was that my fear would overtake me, and I would think that there was a certain right way to do it. Now, that I've developed a little bit of confidence… if I have a certain that I want to do it, if I want to do scene three first, and then go back and do scene one, that'll help me. I'll do that. If I want the reader to be seated, I'll ask the reader to be seated."
With that said, Harbour recognizes that trying to become a professional actor is, even at its best, a "humiliating" process. He cautions, "It's a humiliating thing to want to do. You will be humiliated, you will feel pain and rejection. I don't think there's anyone, even the stars, the biggest stars that you admire, that don't feel rejection and humiliation for years, and years, and years."