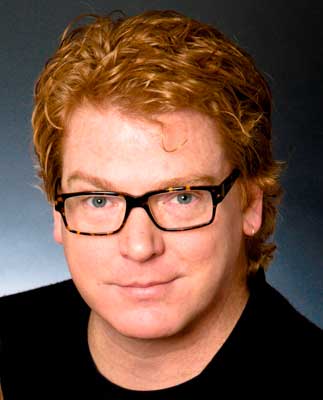 Written by Sean Pratt
Just because you're acting in a play doesn't mean you can just kick back and enjoy yourself.
You've made it through technical rehearsals, the show has opened and now the next several weeks will be about working at your day job and performing during the evenings and weekends…or so you might think. But really, this is the time when you should be doing three important things; promoting this current production to the people in your network, using this play as an entrée to meeting new people in the Biz and finally, using the free time you have to research future work. They're all important and the time to do them is during the run of that show!
Extra! Extra! Read all About It!
Hopefully, before Opening Night arrived, you were sketching out ideas for how you wanted to promote this show and your part in it. Both the information and its presentation are important here, so don't just send out a notice that you're in the show…add some sparkle to it by being creative. Also, you have multiple ways of reaching your targeted groups.  Here are four suggestions:
1. Create a flyer about the show. If it's garnered a great review, incorporate that as well. Also, be sure to either include a press shot of you in character, or at the very least, your headshot. If there's a really great photo to work with then consider putting it on the front of the flyer with the show info, etc., on the back.
2. Take this same idea but use less info and put it on a postcard. There are dozens of companies on the web that offer great deals on printing up small runs of postcards for a great price.
3. Are you on Facebook…of course you are! Then create an event page and send out some invites. The same goes for an email blast to all the people in your contacts.
4. You might consider creating an e-newsletter to keep people informed about your work. These cost next to nothing and are an easy way to create great advertising with video, audio and links to your resume, reels and photos.
Hi, You Don't Know Me But…
An actor is never as attractive, or wanted, as when they're working, which makes it an excellent time to push for that meeting with the agent, casting director, or theatre that you've wanted to talk to. From their perspective, the confidence, happiness and excitement you're projecting, because you're working, seems to magnetize your personality. From your perspective, you're at the top of your game and the future looks great. This feeling should be the anchor you can hold onto, because you'll be nervous, if you land that audition or interview. Plus, you'll have something current to talk about.
When writing or calling them, be sure to use the show as the lever by which you get them to finally open their door to let you in. Offer to send them a flyer or some other piece of advertising which talks about the show; better yet, offer them tickets! Let them know that you've been waiting for the appropriate time to contact them and now is the moment. Even if they can't make time for you, the fact that you made the effort has put you on their radar screen.
Watson, the Game is Afoot!
The final task is to put your detective hat on and start looking for your next job. Use the Yahoo! and Facebook Groups you've signed up with, along with Google Alerts to collect information about who is casting what projects in your city. If you're lucky enough to be working out of town on a well-paying gig, then maybe you should be looking at the theatres or casting offices there. By networking with the local actors there, you'll find out who's who and what's what.
There's many a story of an actor who was working in Las Vegas, Chicago, Seattle or Washington D.C., who spent their free time learning about those cities and what opportunities they held, auditioned for a project and landed another job there.  
Sean Pratt, (AEA / SAG / AFTRA), has been a working actor for over 20 years. Sean was a member of the resident acting company at The Pearl Theatre, an Off-Broadway classical repertory theatre and has also performed at numerous regional theatres around the country.  Major films include – Gods and Generals, Tuck Everlasting and Iron Jawed Angels. Television work includes – The host of HGTV's, Old Homes Restored, and supporting roles on Homicide, The District and America's Most Wanted.  Audiobooks – He's narrated for 15 years and has recorded nearly 550 books in just about every genre.  He also teaches classes on and writes articles about the business of the Biz.