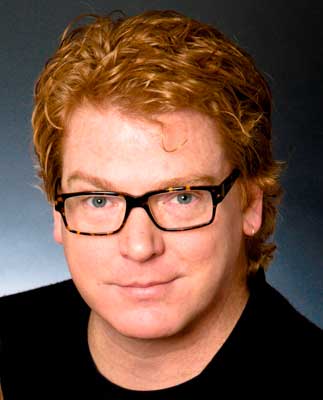 Written by Sean Pratt
Here are some dos and don'ts to keep in mind when preparing for the dancing portion of your upcoming audition.
For many actors, one of the most stressful moments is the dancing portion of the musical theatre audition. Speaking text, sword fighting and even, God forbid, doing mime work pale in comparison to the stress an actor can have when asked to dance. But don't despair. Here is some advice that should not only help you keep from embarrassing yourself but hopefully land the part.
A Little Clarification
Before sketching out some thoughts on this, understand that we're primarily talking about an actor's audition for a project that requires dancing. We're not talking about dancers preparing for an audition. Their's is a separate discipline and comes with its own demands and requirements. For more detailed information on actor's musical theatre auditions, read: Get The Callback – The Art of Auditioning For Musical Theatre by Jonathan Flom.
That said; let's talk about the things you should do to get ready for the dancing portion of an audition. You may be asked to bring in a short routine for the director, but more often than not you'll be taught a sequence by the choreographer. This will then be a test of your basic dancing skills; think of the opening scene from A Chorus Line.  
So in order to prepare for this moment you should:
Already be taking dance classes, if musical theatre, cabaret, etc., is a focus of your career.
If not then take some classes before the audition in order to get you comfortable with learning and executing dance steps. They can't hurt…well, not too much anyway.
If you would classify yourself as an "Actor who can move well…sort of", then be honest about this with the director. Not all parts require you to leap like a gazelle.
You should practice as much as possible in the style of dance that will be performed.
If the director wants you to come in dance clothing, wear something distinctive so you'll stand out from pack.
A Five, Six, Seven, Eight…
When you get to the audition space and are preparing to go on, be sure you've taken some time to properly stretch and warm up; the last thing you need now is to pull something!
Once you're onstage, remember to:
If possible, for your own confidence and memory, try to have another actor who's a better dancer, within eyeshot of you so that you can follow their lead. This may be the only time that being at the front of the group can be a handicap.
Don't "jazz up" the choreography that you'll be taught, as the director and the choreographer might assume you can't remember the steps or that you think the routine is boring.
No matter what, always smile! You may not be the best dancer they'll see for that part, but looking like you're having a great time can make all the difference in the world.
Okay, there you go. Now break a leg! …wait a minute, that didn't sound right.
"All the ills of mankind, all the tragic misfortunes that fill the history books, all the political blunders, all the failures of the great leaders have arisen merely from a lack of skill at dancing." – Moliere
Sean Pratt, (AEA / SAG / AFTRA), has been a working actor for over 20 years. Sean was a member of the resident acting company at The Pearl Theatre, an Off-Broadway classical repertory theatre and has also performed at numerous regional theatres around the country.  Major films include – Gods and Generals, Tuck Everlasting and Iron Jawed Angels. Television work includes – The host of HGTV's, Old Homes Restored, and supporting roles on Homicide, The District and America's Most Wanted.  Audiobooks – He's narrated for 15 years and has recorded nearly 550 books in just about every genre.  He also teaches classes on and writes articles about the business of the Biz.