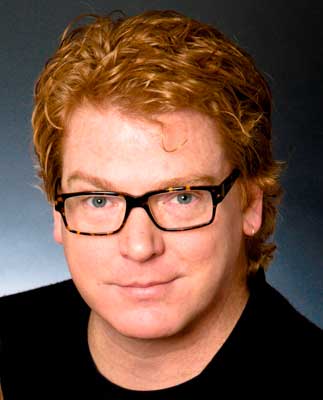 Written by Sean Pratt
Awaken Your Inner Secretary
Many actors, though smart, driven and talented, are frustrated in their attempts to try and organize their day to day efforts into a coherent and smoothly functioning enterprise. Ironically, for most actors this "Nuts and Bolts" stuff is either outside of their experience or runs head-on into their artistic, but disorganized, natures. But writing those letters, putting together mass mailings, printing labels, organizing your different marketing materials and keeping track of your history with each director, producer, agent and theatre, etc., is the only way you're going to get ahead in the BIZ.
Getting Started
It's important that you set up some spot in your apartment or house that is devoted exclusively to finding work and organizing your materials. Not only will this make things easier to do and find, but you can also write it off on your taxes! By having a permanent space set up for the purpose of running your career, you'll make it much easier to stay focused on the myriad tasks you'll need to get done. 
Don't kid yourself into thinking that you can run your career with just a daybook and a laptop. You need to give yourself access to all the things that any office would have. You never know when you'll have to pull together the various elements of your marketing materials (picture/resume, audio and/or video reels, comp card, etc.) at a moments notice to send to someone. Having everything right there can mean the difference between getting a break that moves you forward or spending another 6 months at your day job!
What to Buy
The following are several things that you will need to acquire. This will take time and, of course, some money. Several of the items you will need right away, others will become necessary as time goes on.These basic things will help you stay organized as you begin the enormous task of looking for work.
A computer
A good printer
A fax machine or all-in-one Scanner/Printer
A filing cabinet
A desk or workspace
A bookcase and/or storage cabinet
A big wall calendar to track the progress of your day to day efforts
A mobile telephone, Blackberry, etc.
General office items – pens, paper, staples and ink
A good "contacts" manager
A professional e-mail address with your name in it, not something like DoctorLoveMonkey @ aol!
A charge account for your business supplies. Think Staples, Office Depot or OfficeMax
A credit card used only for business purposes. You never know when you'll need to buy a train ticket to New York or the right kind of outfit for that big audition!
An account with an overnight service like DHL, UPS or FedEx to get your marketing materials to that director, pronto!
A Day Runner for notes.
Don't Forget
No one else is going to do this for you! If you feel lost on how to make it work smoothly, there are plenty of books out there in the business section of Borders or Barns and Noble that will help you. Also, you should buy some books on how to write professional business letters, as well as learning telephone etiquette. Actors miss so many opportunities for work because they are not organized enough to do these basic secretarial jobs. Don't be one of them!
Sean Pratt, (AEA / SAG / AFTRA), has been a working actor for over 20 years. Sean was a member of the resident acting company at The Pearl Theatre, an Off-Broadway classical repertory theatre and has also performed at numerous regional theatres around the country.  Major films include – Gods and Generals, Tuck Everlasting and Iron Jawed Angels. Television work includes – The host of HGTV's, Old Homes Restored, and supporting roles on Homicide, The District and America's Most Wanted.  Audiobooks – He's narrated for 15 years and has recorded nearly 550 books in just about every genre.  He also teaches classes on and writes articles about the business of the Biz.