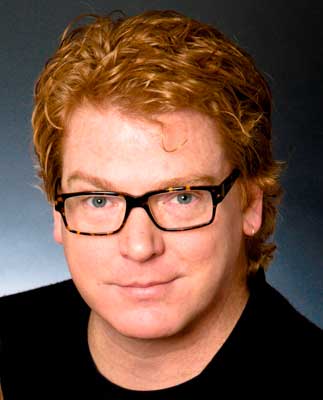 Written by Sean Pratt
It's not enough for you to say you're a great, professional actor; you need someone else to say it for you.
New actors are always on the hunt for the secret to getting an agent; finding that silver bullet that will rescue them from obscurity. They send out postcards, they act in showcases, they fuss over picking the right headshot, they worry about their type. And while all these are important generally, they are not the key to opening that particular door of opportunity. Ironically, the gatekeepers are right in front of them; they are the very people they work with.
You Know Me and I Know Him
Student actors are so insistent about asking, "How do you get an agent?" that it almost sounds like a broken record. They've heard they need to send their headshot and resume, postcards and invitations to their productions to the agent they've got their eye on. Yes, those things are important to do, and they sometimes result in the actor being called in for an interview. But the agents that can really move their career forward are busy and frankly have no time to dig through the mountain of material they receive every day.
The truth is that the real sentinels to the agent's office are the actors and artisans who are either represented by or know the agent personally. One word from them will give that young actor the chance to meet the agent in question. It's called a "third-party endorsement" and it's worth its weight in show business gold. But it can't be bought, it must be earned and the more experienced and connected that third party is, the harder it is to gain their endorsement and the more value it has.
Setting the Bar
Understand that these more experienced actors, directors, producers or casting directors aren't being callused. They're just being cautious. You see, they've made the mistake in the past of recommending a new actor to an agent, only to have them blow the interview or worse, behave less than professionally at a subsequent audition or job. Like they say…once bitten, twice shy. Since it is their reputation that's on the line as well, they want to be absolutely sure the young actor is ready, willing and able to meet this opportunity head on and succeed.
So what should you do? Here's a short list:
Be professional – Frankly, it means being a conscientious, responsible adult who takes the job seriously, but still keeps a sense of humor about their self. That high-strung artiste act gets old in a hurry.
Be a real asset to the project – As obvious as this may seem, many new actors can't break out of their own self-absorption to focus on having a positive attitude, being helpful by trying to solve their own problems and not adding to others, and realize that the person they're complaining about might be the very one they need to learn from the most.
Be charming – Someone who combines grace, intelligence, agreeableness and courtesy becomes a magnet for good fortune; in this case, attracting the attention of those all-important gatekeepers.
If you can work to be those three things on every job, over time you will find yourself receiving that third party endorsement and having the chance to meet that agent. The clueless may call it luck, but you'll know different.
Always be nice to secretaries. They are the real gatekeepers in the world. – Anthony J. D'Angelo
Sean Pratt, (AEA / SAG / AFTRA), has been a working actor for over 20 years. Sean was a member of the resident acting company at The Pearl Theatre, an Off-Broadway classical repertory theatre and has also performed at numerous regional theatres around the country.  Major films include – Gods and Generals, Tuck Everlasting and Iron Jawed Angels. Television work includes – The host of HGTV's, Old Homes Restored, and supporting roles on Homicide, The District and America's Most Wanted.  Audiobooks – He's narrated for 15 years and has recorded nearly 550 books in just about every genre.  He also teaches classes on and writes articles about the business of the Biz.