Here's 3 Questions That Will Help You Decide If You Need New Headshots

As an actor it can be tough to manage everything that keeps your career moving forward. You have to juggle auditioning, networking, acting class, keeping your website up to date, auditioning, updating monologues, learning audition songs, getting to the survival job, auditioning and then there's actually living your life and having fun on the side. With so much to keep track of it's easy to let your headshots fall to the bottom of the list. That's why I came up with these three questions you can ask yourself to see if it's time for some new shots.
Question 1: Does My Headshot Look Like Me Right Now?
I contacted 20 top casting directors to see what they look for in a great headshot and the number one response I received was "I just want the headshot to look like the person in front of me".  It's as simple as that.
There are two main things that can cause a discrepancy between headshot and actor. They are:
1.) Distracting lighting, over retouching, and stylization on the photographer's end

2.) The change in your vibe as you grow and gain experience as an actor/performer.
If your current headshot has intense and distracting lighting, looks like an Instagram filter has been added, or is so retouched and edited that you look like a porcelain doll it's time for a new set of photos. Also, if you have gained a lot of experience as a person and actor your energy has most likely changed. That means you bring a new perspective to your work and the audition room. This may be different from the perspective and energy your headshot communicates. A rough guideline to remember is if you are 25 or younger you should generally get new headshots every 1-2 years and if you are 25 or older every 2-4 years. Actors 25 and younger change rapidly as they discover, learn, and gain more experience. Actors 25 and older have gained more experience and know themselves more so changes in vibe aren't as quick and different.  *These suggestions based off of my own observations.
Question 2: Does My Headshot Represent Me At My Best?
Headshots can be weird. Scratch that. They are weird. It's you staring directly into a black empty lens and trying to be yourself while a stranger takes your picture. How can you be your best self when doing something so strange? This is one of the main things that can keep your headshot from looking like you. If you are a bubbly fun person in the audition room and your headshot doesn't reflect that, there's a problem.  See if your headshot really represents you at your best by answering the following questions. If there are any NO's…it may be time for some new shots.
Do I feel 150% confident when handing over my headshot to casting?
Do people positively comment about how my headshot represents me well? 
Was my headshot done by a professional headshot photographer who knows how to work with actors?
Again, any NO's to these questions might mean it's time to think about scheduling a headshot session.
Question 3: Does My Headshot Capture My Unique Vibe?
Every single person in the world has a unique and amazing vibe or frequency with which they offer the world. This awesome empowering quality is your superpower as an actor. In this industry there is a lot of trying to be like so and so, or wanting to fit into a certain cookie cutter persona because that might be what casting is looking for. That isn't the case at all. They want to see YOU and what YOU have to offer as the unique person you are. Capturing your unique vibe in a headshot can be that thing that sets you apart. But it can also be quite difficult. You must open up, be yourself, and offer your energy to the photographer through your eyes and energy. That sounds a little scary.  And to top it off there's really no class for this. It's up to you and the ability of the photographer to make you feel comfortable, open up, and be yourself. The best way to tell if your headshot captures your unique vibe is to look at your shot or have others take a look and see if it pops off the paper with energy. Sounds weird, but you can pick it up through the eyes, body position, and overall feel. Also, think back to when you had that headshot session. Did you feel comfortable, confident, aware, and connected? Or was is awkward, confusing, and uncomfortable? How you feel directly influences the pictures a photographer captures.
I really hope these three questions were able to help you decide if it's time for new headshots. You, as an actor, are your own business in a way, and it's hard to keep everything going in a business when you are running it by yourself. Just remember,  a headshot that is stamped with your unique vibe and just looks like you, at your best, is the way to go. It will help casting directors and other industry professionals notice you as the creative and talented performer you are.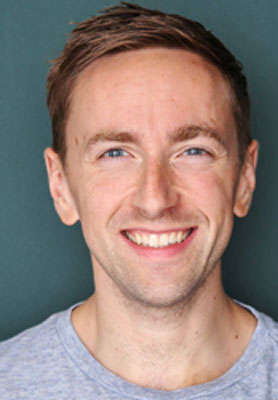 Ted Ely is a passionate headshot photographer based in NYC. He collaborates with actors and professionals to create high-quality headshots that get noticed (without the awkwardness). To learn more and see his work, head over to www.tedely.com.