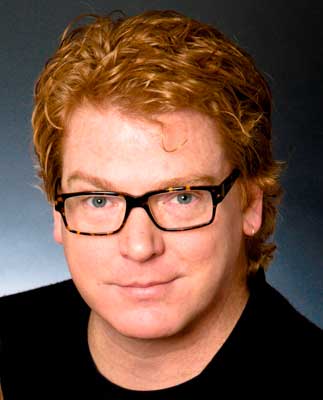 Written by Sean Pratt
During an interview you have an opportunity to show a new or interesting side of your personality, but most actors don't know where to begin or what to say.
In Michael Shurtleff's book Audition – Everything an Actor Needs to Know to Get the Part, a must read for every actor, he tells a very interesting story about an interview. He once had a meeting/audition with the film director Jerome Robbins. Jerome was on the phone when he came in so Michael took the time to look around his office. He spotted a painting that hung on the wall behind Jerome's desk and when he had gotten off the phone he made some remarks about it. They then spent the entire interview chatting about painting and painters. When Michael left the room, Jerome was studying his resume. He got the job…because Michael understood one of the basic ideas of what the interview is all about: knowing the art of conversation and using it to reveal who you really are.
So tell me what you've been up to?
That question, coming from a director, agent or producer, can strike fear into the heart of an actor like nothing else. Suddenly, they become tongue-tied and can't think of a thing to say – quite a feat considering they're actors! In desperation they begin ticking off a list of their recent credits or work related activities, thinking that this will, at the very least, show the questioner they've been busy. What a missed opportunity. You see, what the director or agent, etc., is really looking for is a chance to see another side of their personality or character.
So whether it's chatting with the director after you've performed your monologue or scene, interviewing with an agent about possible representation or talking with a producer at some industry event, knowing what to say, how to say it and when to shut up and listen can mean the difference in making a great first impression or coming off as one more clueless actor. So, let's go over some conversation tips that will stand you in good stead the next time you're face to face with someone in the Biz.
Tone
The tone of your voice is a critical element in how your words are perceived by the other person, so great attention must be paid to it. If you come across as angry, condescending, bored or distracted, then you'll lose your audience in no time. Take a hint from Emmy winning voice-over artist Melissa Leebaert. She says, "Simply by putting a smile on your face your tone changes immediately into one of open friendliness." It can't be stated enough, but charm is a critical aspect of being a great conversationalist! By exuding a pleasant, positive personality you are inviting people to talk to you or showing that you're interested in getting to know them. Your ability to show genuine curiosity in someone else will go a long way to gaining their trust.
Topics
During an interview there are several kinds of subjects you can discuss; Biz-related, general and personal.
Biz-related – Now obviously, you should be well versed in the goings on in our industry generally and your market in particular. Staying up to date by reading trade magazines, web sites and blogs, etc., gives you the knowledge to competently converse about what's hot and what's not.
General – This is where Michael Shurtleff scored his biggest points in that interview mentioned earlier. His general knowledge of topics not related to the Biz enabled him to chat about a variety of things on the fly. Once again, staying up to date with what's current in our culture, as well as delving into other aspects of art and literature, is a good habit to get into. But remember that old chestnut, "Never talk about politics or religion."
Personal – Being able to share personal anecdotes, preferably humorous ones, has always been a great way to break the ice and reveal a new or different side of your personality. Choose them wisely, and make sure they're fit for general audiences, and they'll work like magic.
The real trick, of course, is to know when you should switch between these different subjects. A good rule of thumb is to begin with the lighter, general stuff and feel your way through to the more specific or personal topics based on the other person's responses. Finally, when in doubt, just keep asking the other person questions and let them do the majority of the talking; answer a question with a question, as it were. They'll come away thinking, "Wow, that was a great conversation!"
A man's character may be learned from the adjectives which he habitually uses in conversation.– Mark Twain
Sean Pratt, (AEA / SAG / AFTRA), has been a working actor for over 20 years. Sean was a member of the resident acting company at The Pearl Theatre, an Off-Broadway classical repertory theatre and has also performed at numerous regional theatres around the country.  Major films include – Gods and Generals, Tuck Everlasting and Iron Jawed Angels. Television work includes – The host of HGTV's, Old Homes Restored, and supporting roles on Homicide, The District and America's Most Wanted.  Audiobooks – He's narrated for 15 years and has recorded nearly 550 books in just about every genre.  He also teaches classes on and writes articles about the business of the Biz.
http://www.seanprattpresents.com
http://www.facebook.com/pages/Sean-Pratt-Presents/56889139579