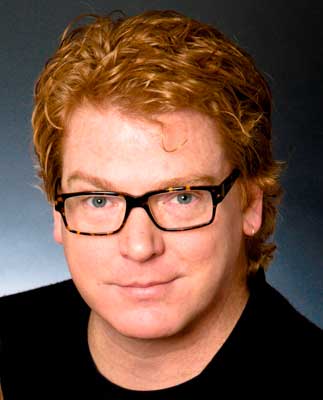 Written by Sean Pratt
Here are some questions to ponder when considering whether to go back to school for your MFA.
Every winter a new group of actors, both young graduates and those who have been out for a while trying to make a go of it, grapple with the question, "Should I or should I not go to graduate school to get my MFA." Often, they'll consult with their more successful peers, former teachers, family and friends in order to gather up opinions. They're looking for a direct "Yes" or "No" answer that they can then add to their collection, hoping that eventually the scale will tip one way or the other. If they're lucky, they'll have an older actor ask them, "Well, tell me why you want to go in the first place?" Their response will probably be a mixture of confusion, frustration, desperation and hope, all rolled into one.
Important Questions to Consider
Here are some thoughts, both pro and con, surrounding the issues that you'll most likely be confronting. 
The Fear of the Unknown. If you're an undergraduate, is it because you're worried of what lies ahead of you? By continuing your studies, you can buy some time to gain more confidence in yourself, but eventually you will have to get out there and hustle for work.
I Could Have Been a Contender. Maybe you've been in the rough and tumble world of the Biz, and its left you bruised a bit? Having a chance to catch your breath may be just what you need, but there is that old saw about getting right back on the horse after you've been thrown.
Are You Really Ready? Do you want to refine and further your training? That's a perfectly good reason, but there are other places you can go for that. Perhaps taking à la carte classes at your local theatre or conservatory might answer. Working with a career coach who specializes in the Biz could be what you need. Being a member of an acting company, whether professional or amateur is a school like no other; rehearsing one show in the day time and performing a different one that night will teach you volumes about being an actor.
Having a Plan "B". Maybe you want to expand your opportunities for working in other aspects of the Biz? Having an MFA could allow you to teach and/or direct at a college, conservatory, acting school, etc. There's also dramaturgy, theatre administration, directing, etc. These jobs will keep you in and around the Biz while you're pursuing your larger goals.
It's Not What You know, it's Who You Know. Possibly it's all about going to a top-flight school for the cachet and connections it will bring? That's savvy, but those schools are hard to get in to, and very expensive, and what will you do if you don't get accepted?
If you're seriously considering applying for graduate school you'd better ask yourself these questions first. Why you want to go will help inform where you want to go. Don't be stampeded into this decision just because many of your classmates are going. Take some time and talk to those actors who have their MFA, as well as those who don't. You're going to hear a lot of conflicting advice to be sure but, hey, no one said it was going to be an easy decision.
Sean Pratt, (AEA / SAG / AFTRA), has been a working actor for over 20 years. Sean was a member of the resident acting company at The Pearl Theatre, an Off-Broadway classical repertory theatre and has also performed at numerous regional theatres around the country.  Major films include – Gods and Generals, Tuck Everlasting and Iron Jawed Angels. Television work includes – The host of HGTV's, Old Homes Restored, and supporting roles on Homicide, The District and America's Most Wanted.  Audiobooks – He's narrated for 15 years and has recorded nearly 550 books in just about every genre.  He also teaches classes on and writes articles about the business of the Biz.