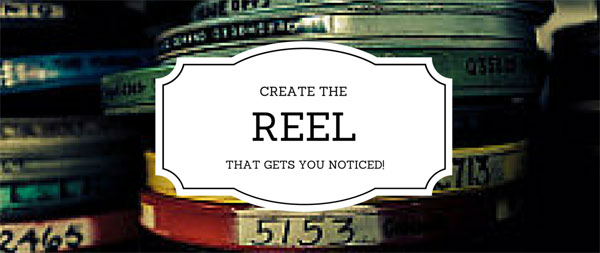 My mother once got Aaron Spelling to agree to look at my Reel just by calling him over and over and asking real nice.
True story.
Did he watch it? What did he think? I'll never know. But I learned one thing. Be ready with a kick ass reel if someone DOES ask for it. And be up to date on how to present it.
Below are my own suggestions combined with the aggregate wisdom of the Act Now consultants.
Ultimately when you are starting out, agents want to see what you look like on tape…. & hopefully see you have some talent as well. If they haven't met you before, Casting Directors are looking to see if you fit a certain role, or they may use the tape to pitch you to a director or producer.
So, their needs are different, and that means you need to present the reel is several different ways.
Below are suggestions for best practices to create a reel that will get you noticed!
If you are looking for representation and will be going out for co-stars (very small supporting roles that can be filmed in 1 day) have a 1:30-2 min reel ready.
If you start going out for recurring guest stars and especially series regulars, have a 5 min reel ready.
In both cases, Put the BEST stuff FIRST. Odds are the whole thing won't get watched anyway, so definitely open with your strongest work.
Also in both cases, the focus needs to be on you YOU; if another actor has a big chunk of dialogue, cut it if you can; it's YOUR reel, so we want to see as much of you as possible- not some other rando actor! (or the series regular you had your scene with).
Act Now consultant Becca Leigh Gellman told me that recently a client sent a reel where he didn't even speak until 18 seconds into it. It's important that you are TALKING at the top of the reel; no need to open with some long, artsty fartsy, slow-motion shot, panning the skyline. A reel is not the place for that; you just want to show what you look and sound like on camera, so they get a sense of YOU.
Of course, the quality needs to be excellent and professional- well lit, good quality sound, writing, etc. If you aren't sure what industry standards are like, ask someone you trust (a CD, your agent, your Act Now consultant) BEFORE you post it for all the world to see.
Once you have enough material you can do a comedy and drama reel, some people like it, I suggest it. If it is a theatrical reel, I shy away from putting a commercial in it at all or at least not the first bit at the top of the reel. I actually have a completely separate reel for commercials as well as for comedy and drama.
Most importantly for Casting Directors, you want to have each scene posted separately as a clip on Actors Access, NOT as a full length reel. (I also suggest posting this way on IMDB and on your own website). These can be just 5-20 seconds long and the point is to just show you has one particular character.
For each scene, label it with the genre and the character. For example: "DRAMA- Criminal Minds- Serial Killer." This way, when you/your agent is submitting you, they can select the clip that is most appropriate for the specific role. I.E., if it's the role of a killer, and you have a clips where you're a killer, it's much more effective to just submit that clip, rather than your whole reel, where the killer clip may not be until the end. It streamlines the process for casting.
When you do post your reels (and clips) make sure the thumbnail of the reel is also a clear shot of YOU (maybe even your headshot); but not a wide shot of you and someone else, or something else altogether. If it's a clip for a particular character, make the headshot the one that matches!
If you need to get one made, Mackenzie Marsh, my fellow Act Now consultant recommends Relentless Filmworks. They have a consultation with you, you tell them what you want exactly (type of show, genre, etc), they write you scenes (so no one else has your reel), they can cast the other roles, do hair/makeup, then shoot, edit, done. Some scenes are indoor, some outdoor, they change up cameras to make it look like different projects. Awesome guys!!!
Resources:
When you do have something airing you need an "aircheck" service. An Aircheck is the recording of a complete television show, provided on a DVD. An Aircheck + Upload is a recording of the program with your scenes extracted and uploaded to your Breakdown Express and Actors Access accounts. [Daily Actor provides actor airchecks]
Casting Director Amy Jo Berman also does consultations on reels for $75 if you feel you need another opinion.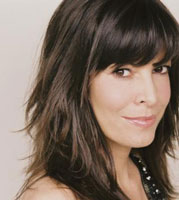 Dufflyn Lammers is an actor and a writer who began her entertainment career in Spoken Word. She has appeared in BELLY from Artisan Films, and on CRIMINAL MINDS (CBS), ENTOURAGE (HBO), and in films such as SPENT, ANGELA NOTHING, and PROUD AMERICAN. She has also performed in many national commercials. She is now at work on her first memoir and the one-woman show based on it.