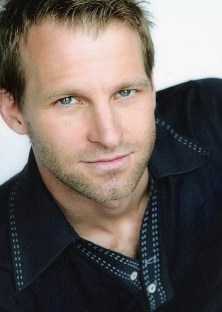 This is a guest post by Anthony Meindl
There's no end point in life. No destination.
Often we think we will "be happy when"… we buy a new house, get married, sell our first novel, win an award, etc. etc. etc. But once these end goals are achieved you'll often find that once you have them, your life is still the same.
Sure, the external, material trappings have changed (you've got more money, are finally famous, have the nice car, moved to a better zip code), but the core essence of who you are is carried with you. Things don't change who you are.
What does transform us is coming up against our edge (as the inspirational Buddhist monk, PEMA CHÖDRÖN calls it), meeting it, and pushing through. The pushing through to the other side of what scares us or what makes us want to recoil, or what we have judgments about, is really what forges a new you.
And life is a constant calling towards the edge. It never ends. Ever. You may star in a movie, you may finally get that agent, but life will continue to confront you with your edge. This is because it's a path, a process – not a finish line.
Meet your edge. Push through it. Get to the other side. Another will reveal itself. But as you become more courageous in your ability to not be defined or defeated by your challenges, you'll see that it gets easier and easier. More fun. Less dramatic. And ultimately more rewarding.
Getting the "stuff" is great. But getting our stuff and having pushed through our edge to get there is even greater.
Anthony Meindl is an award-winning writer, producer, director and actor whose first feature screenplay, THE WONDER GIRLS, was the Grand Prize Winning Feature Screenplay in the Slamdance Film Festival Screenplay Competition in 2007. Prior to this accomplishment, Meindl was responsible for the production of an array of award-winning projects. His background in acting, training, and performance has afforded him the opportunity to create what has become a thriving artist community in Los Angeles.